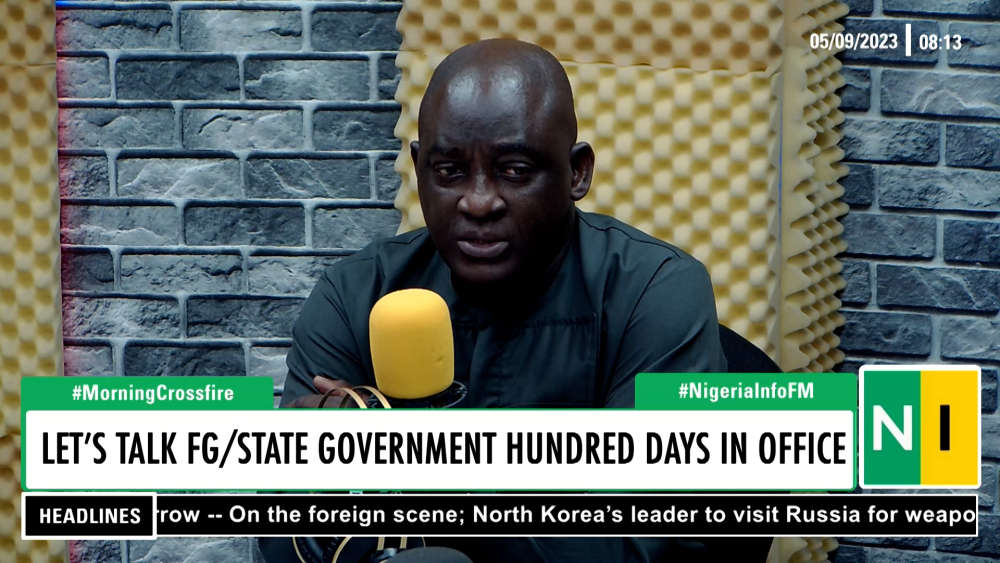 Political Affairs Analyst, Olalekan Ige says the Nigeria healthcare sector needs a robust plan to jack up quality healthcare delivery to citizens.
Ige made the statement on Nigeria Info's Morning Crossfire while giving his assessment of President Bola Tinubu's 100 days in office.
He stressed that primary healthcare is crucial to the overall effectiveness of the health sector. He fears that other cadres of the country's healthcare will be overburdened if the federal government fails to address the issues affecting the health sector.
Speaking further, Ige urged the federal government to invest more in funding the Nigeria Police Force in order to strengthen the nation's internal security.
"If not for state governors, Nigeria police would have collapsed, without any doubt," he said, asserting that governors across the states have contributed more to buying operational vehicles, bulletproof vests, armoured carriers, and others for the police.
Watch here: