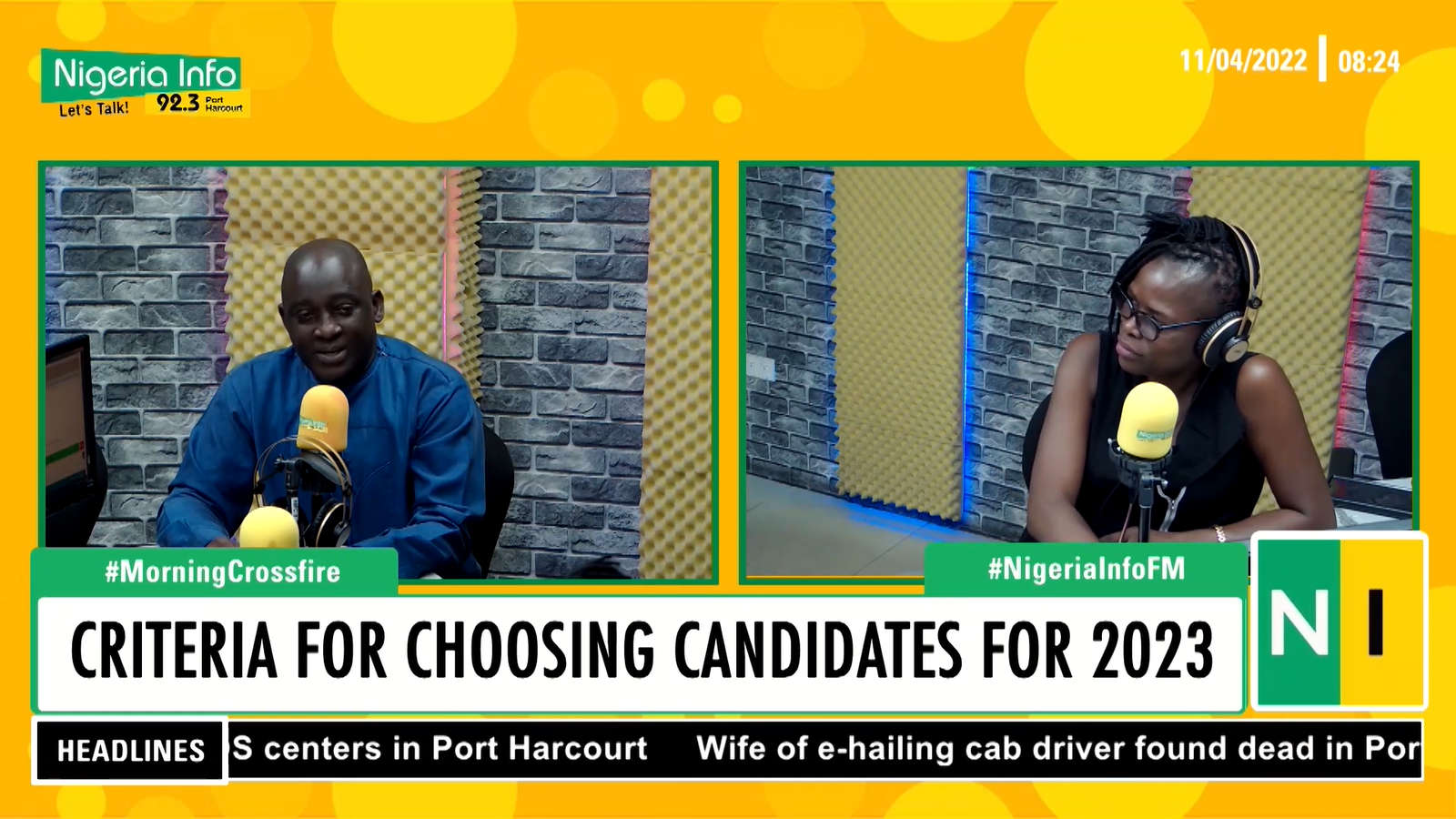 With the calibre of presidential aspirants who have declared to join the presidential race come 2023, the question about who will eventually emerge at the party primaries of the different political parties remain on the lips of many.
Journalist and public affairs analyst, Olalekan Ige, is of the opinion that things could change in the twinkling of an eye.

He tells Enoh Ogbevire on Nigeria Info's Morning Crossfire that the race to 'Aso Rock' is becoming interesting with the latest declarations of aspirants from the major political parties in the country.

When asked who he thinks may step down, given the option of consensus candidacy as provided by the amended Electoral Act, he says, "You can never say never in politics".

Watch the video below for his take on this >>>