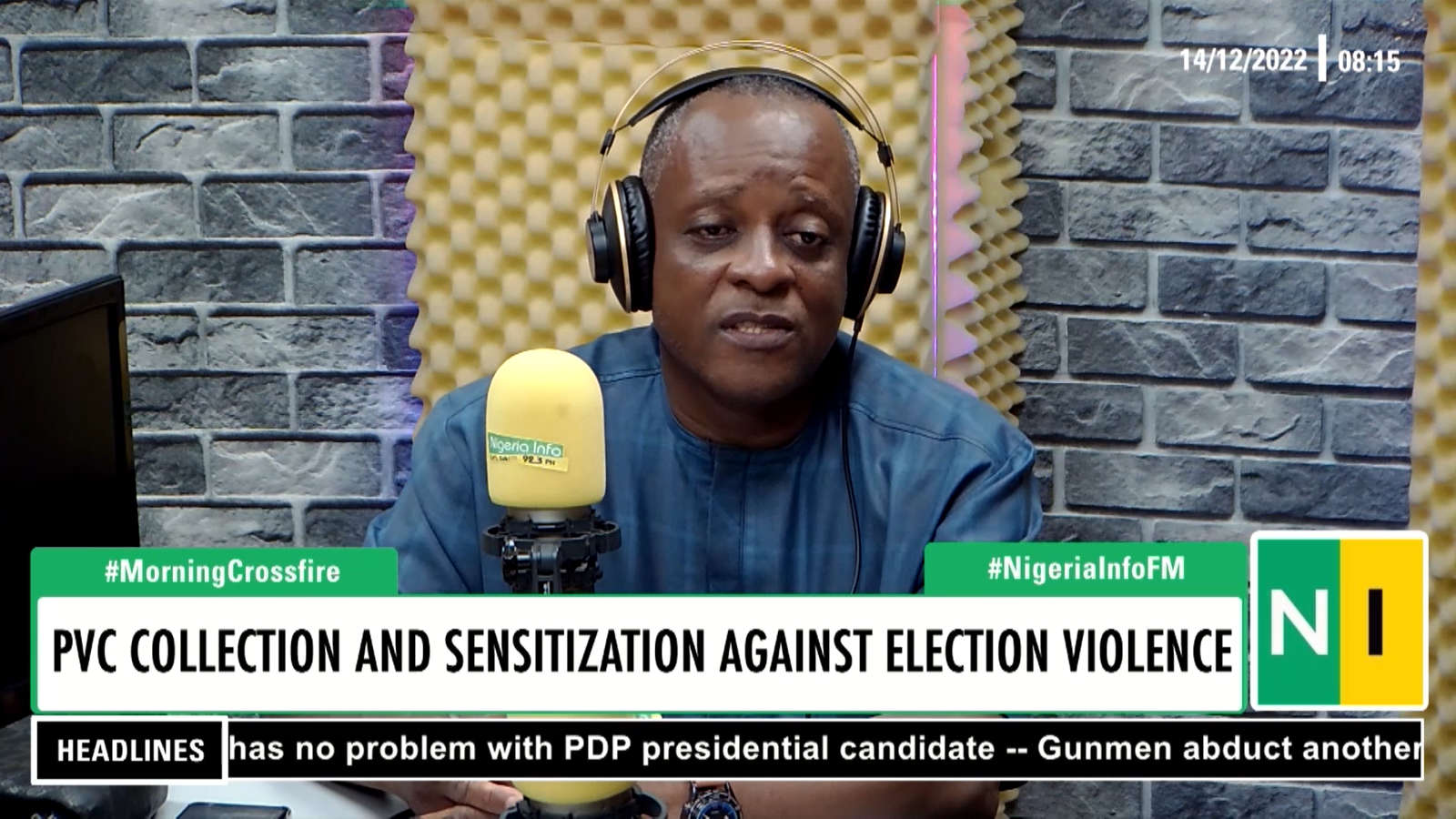 The Director of the National Orientation Agency, NOA, in Rivers State, Young Ayo-Tamuno, has said the 2023 elections will be different from previous general elections in the country.
Mr Ayo-Tamuno made this postulation on Nigeria Info's Morning Crossfire with Ifiemi Andrew during a conversation about PVC collection and sensitisation against election violence in the state.
He said the introduction of the Bimodal Voter Accreditation System, BVAS, into the electoral process will address the "triggers" of electoral violence.
"Currently, elections are more or less technologically driven…today we are talking about the use of BVAS machine," he said.
The NOA director added that Form EC8A will no longer be a target for election riggers:
"As voting is being done, automatically those votes are being transmitted to the INEC quarters and so everybody is seeing it. So, it has whittled down the fact of people getting agitated, looking for Form EC8A… to rig the elections."
Watch video: