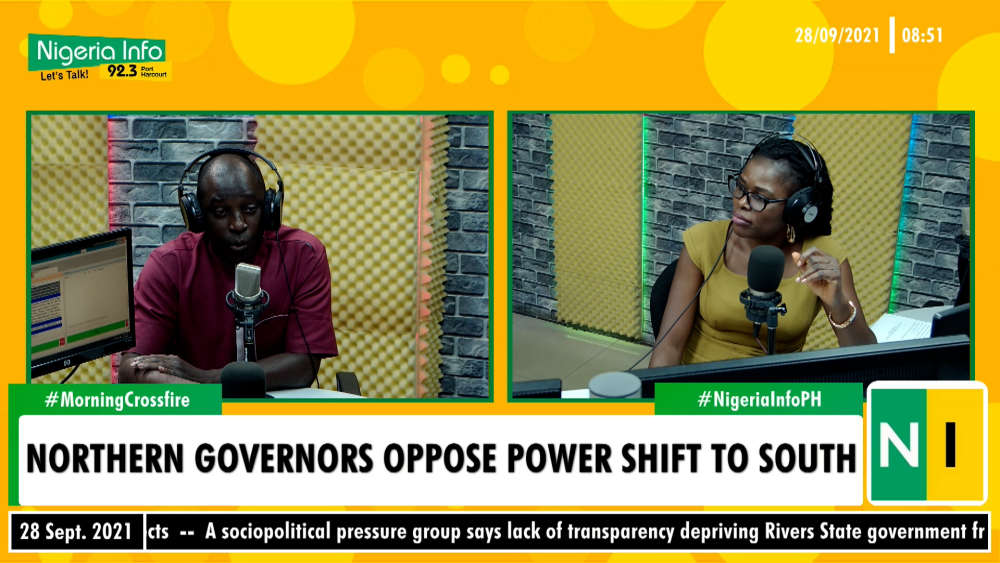 The controversy rages on as to which region of the country will produce the next Nigerian President come 2023.
The latest development on the zoning debate is the resolution reached after 19 Northern Governors met to deliberate on the stance of the Southern Governors' Forum, that the 2023 Presidency should be zoned to the Southern region of the country. The Northern Governors in a communique released after the meeting opposed the stance, stating that it is unconstitutional.

Meanwhile, public affairs analyst, Olalekan Ige, has listed some factors that may hinder the emergence of a Southern President in 2023.

Mr Ige while giving his take on the matter on Nigeria Info's Morning Crossfire, noted that the political structure, voter apathy, and ideologies in the Southern part of the country, may become setbacks for the region in its quest to produce the next President.

Watch as he explains >>>