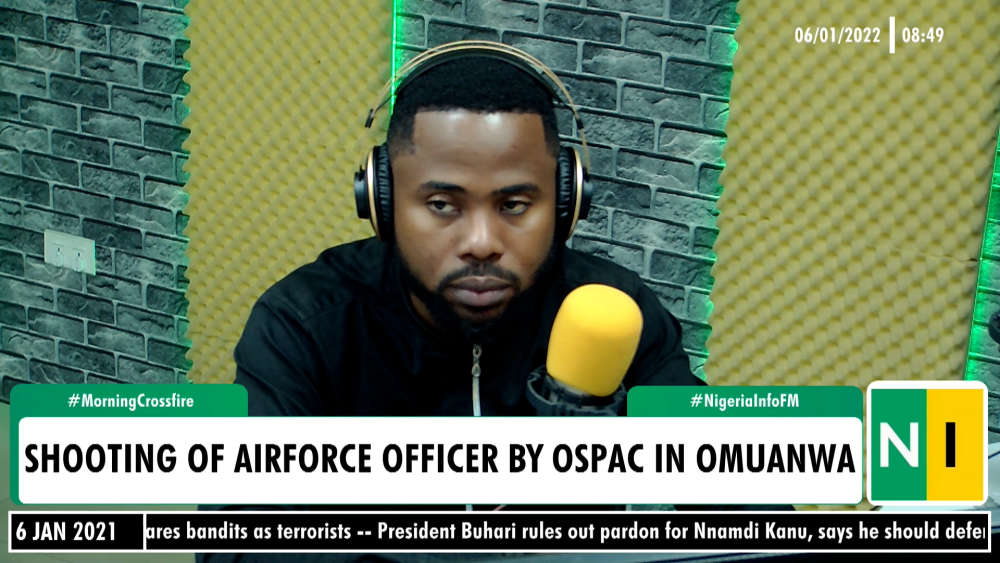 A caller, Temple Okere, on Thursday, told Andrew Ifiemi on the Morning Crossfire that OSPAC is constituting a nuisance in the state and should be scrapped.
Temple said erring members of the ONELGA Security Peace and Advisory Council OSPAC go beyond their jurisdiction and are usually not punished.

Temple also said he was displeased with the Chairman of the Community Development Committee of Omuanwa, Ugo China, who could not give concrete answers to the question Andrew asked about how OSPAC staff are trained.

Andrew had interviewed the CDC Chairman, asking about the circumstances that led to the shooting of an Air Force officer by an OSPAC member in Omuanwa, Ikwerre LGA.

Watch part of the conversation below>>>