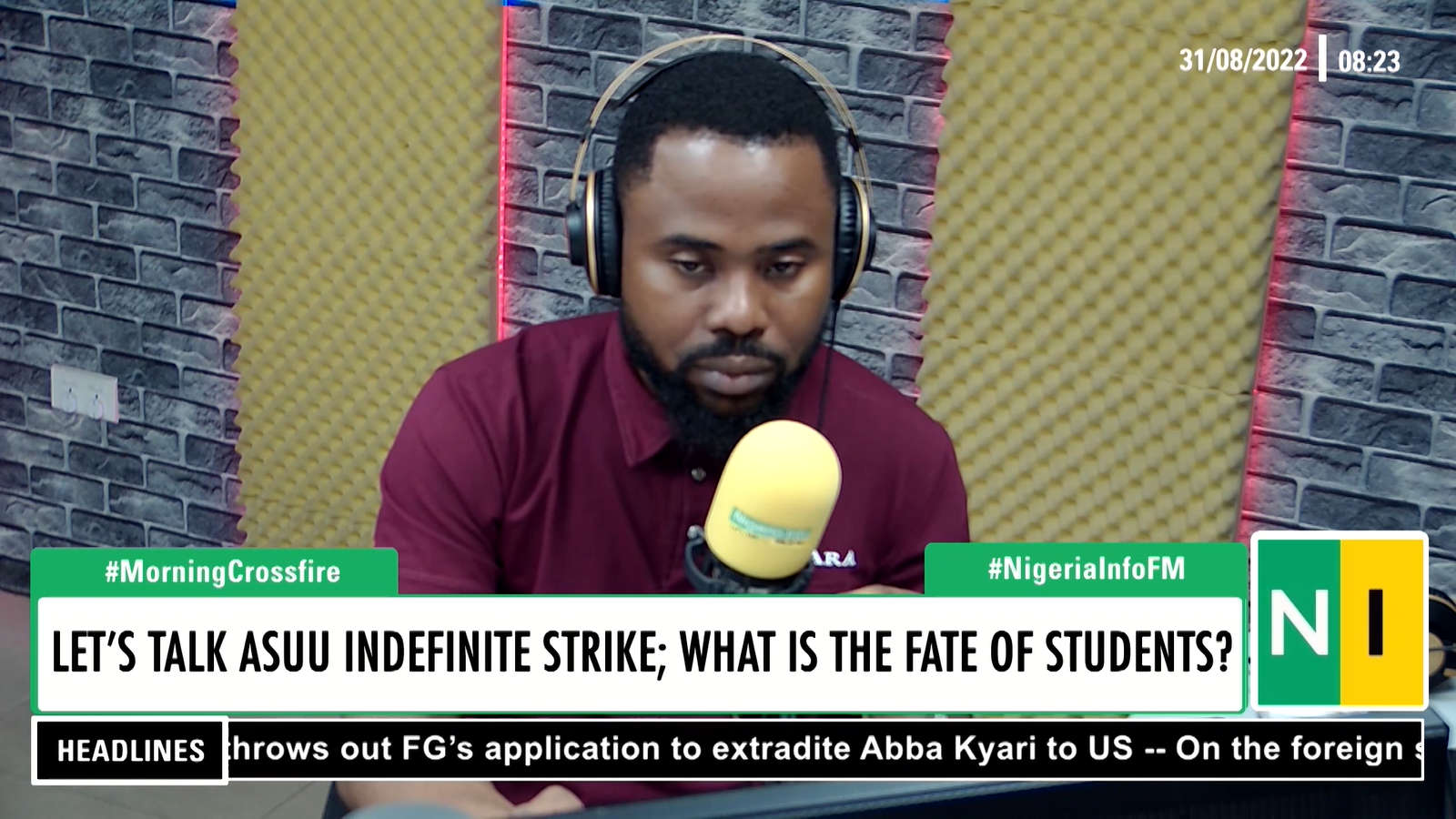 A lecturer and public affairs analyst, Dr Emmanuel Wonah, has revealed that the Academic Staff Union of Universities strike has had a devastating impact on him and his family.
Dr Wonah who is a lecturer at the University of Port Harcourt told Ifiemi Andrew on Nigeria Info's Morning Crossfire that it is wrong for university lecturers to be tagged "selfish", because the federal government has failed to keep its own part of a bargained agreement.
"They have not met one condition… and they have beaten ASUU, they have beaten lecturers by not complying to the terms of agreement since 2009 and you expect ASUU not to cry? And even when the child manage(s) to cry, you are also punishing him the more."
He also stated how the "unfortunate" strike has taken a toll on him:
"Look at me now, I'm a lecturer. As I'm talking to you, I'm not sure of the next meal for my family", he lamented.
Recall that the Academic Staff Union of Universities, rising from a National Executive Committee (NEC) meeting at the University of Abuja on Monday, accused the federal government of deception, and announced that the extension of its six-month strike is "comprehensive, total, and indefinite".
See video for more >>>