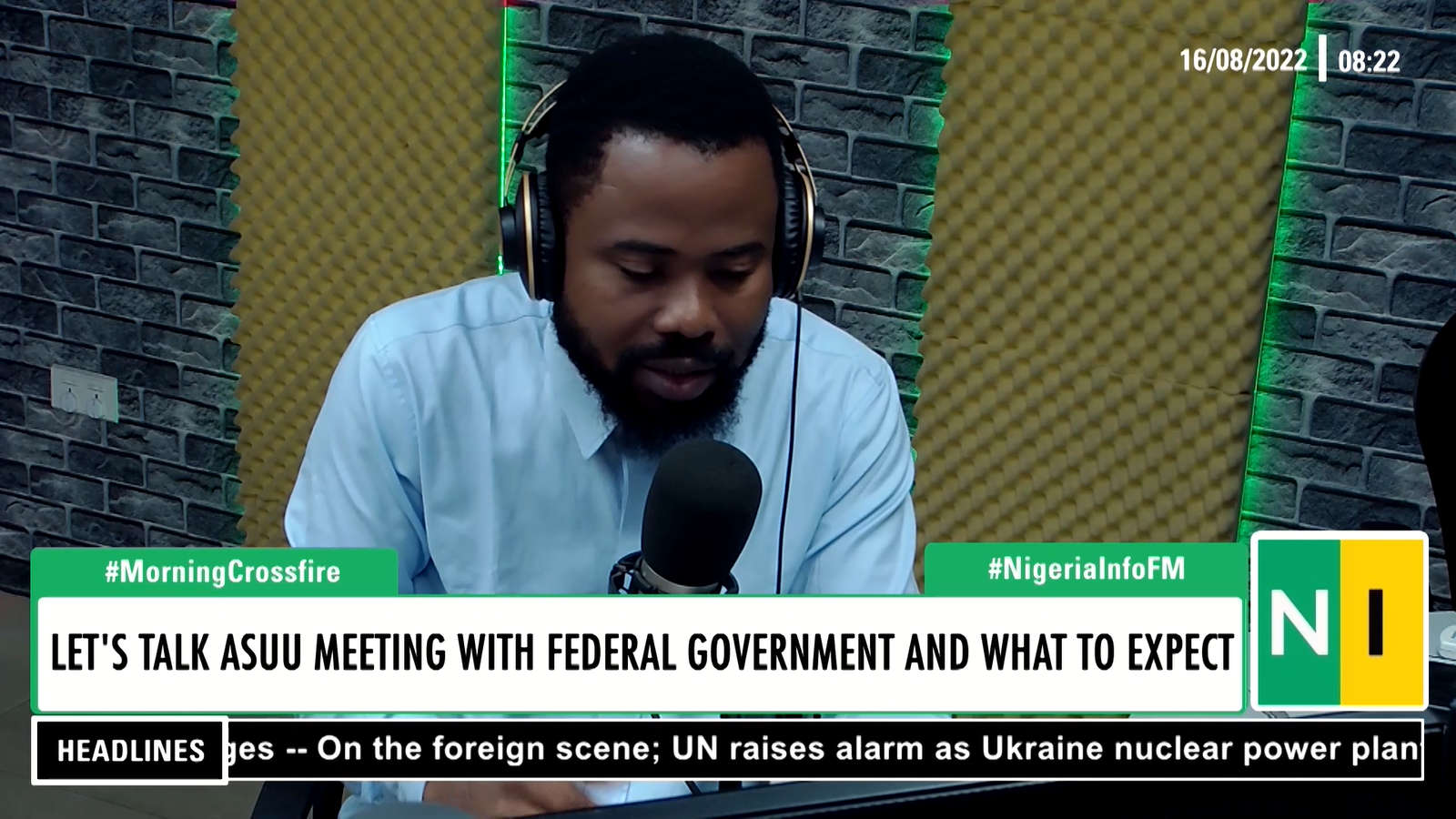 Nigerian socialist and Secretary of Joint Action Front, Comrade Abiodun Aremu, has reiterated that the face-off between the federal government and ASUU is in the country's interest.
Comrade Aremu who was a guest on Nigeria Info's Morning Crossfire told Andrew Ifiemi that the strike is not a case of "two fighting", or "ASUU vs federal government", but a matter of "the people vs the government".
He was speaking ahead of the planned meeting between the federal government and the leadership of the Academic Staff Union of Universities, ASUU, expected to hold on Tuesday.
He said what is at stake goes beyond ASUU, adding that the federal government has no excuse for allowing the ASUU strike to linger if it were a "responsible government".
Watch their conversation below: