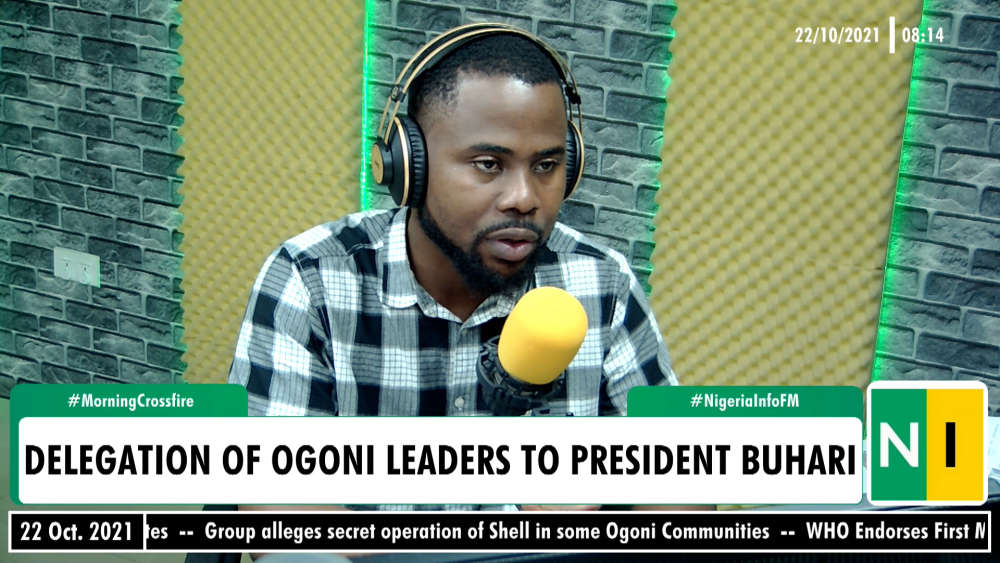 An Ogoni traditional ruler has expressed dissatisfaction with the bureaucratic bottlenecks which he says are responsible for the delay in the Ogoni cleanup process.
The Ogoni cleanup which is a mandate of the 2011 UNEP report, is expected to not only remediate polluted communities in Ogoni but also restore the livelihood of the people and provide emergency measures like healthcare and potable water.

Some stakeholders in the area have since decried the pace of cleanup exercise.

King of Bua-Bangha, HRH Suanu Baridam, says he is disappointed with some factors that have affected the process.

Speaking on Nigeria Info's Morning Crossfire, he noted the fact that the Hydrocarbon Pollution and Restoration Project Co-ordinator is not allowed to function optimally and also said processes involving the Ministry of Petroleum are interfering with the cleanup exercise.

Watch here: