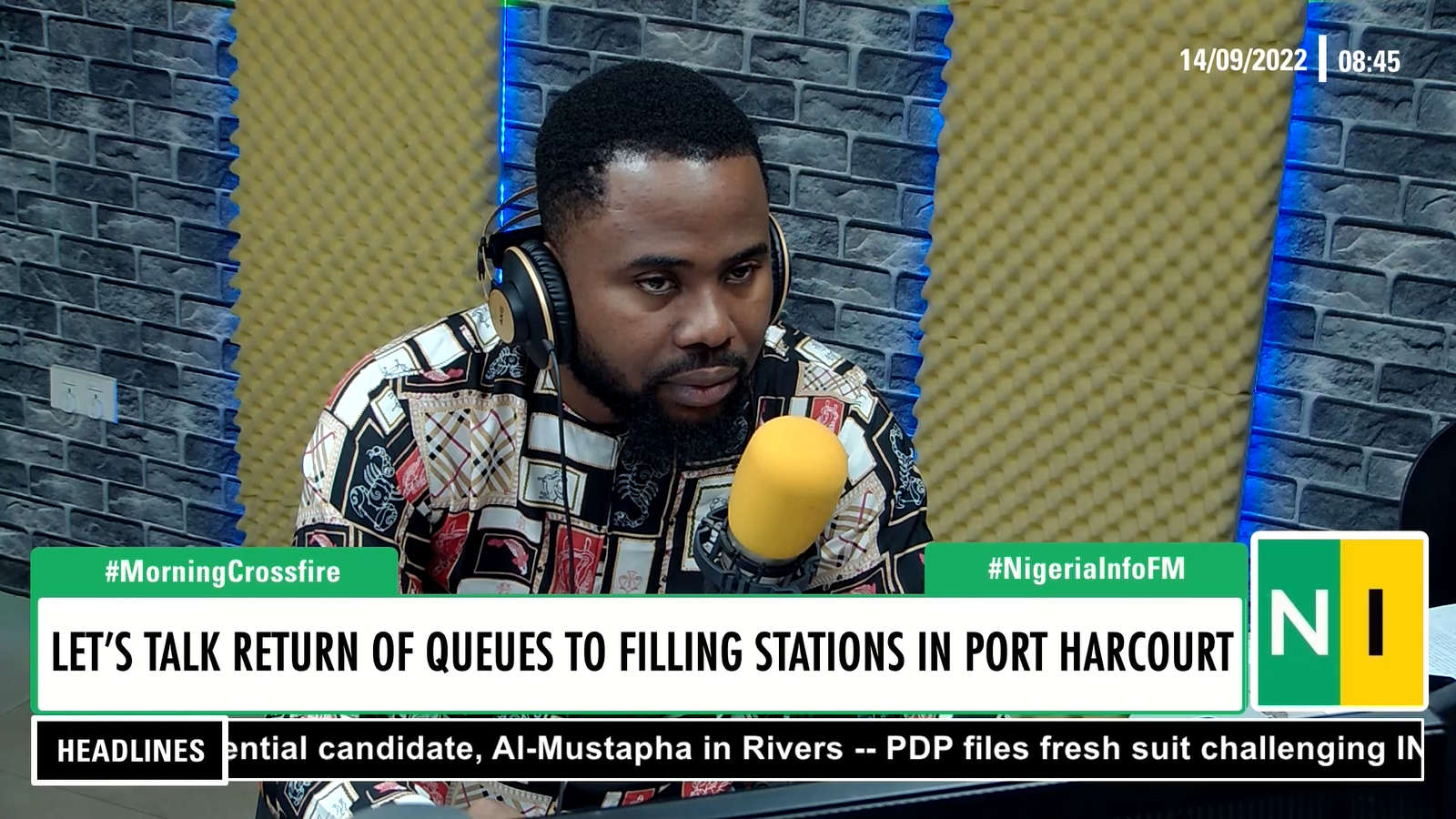 Queues have returned to petrol stations in some parts of Rivers State. While some of the stations are closed, those open have a crowd around their pumps and long queues of vehicles trying to get petrol.
Secretary of the Independent Petroleum Marketers Association of Nigeria, IPMAN, Port Harcourt Depot Unit, Chibuike Ozor-Ejike, says tanker drivers have been short-changing IPMAN for years and would threaten to go on strike whenever they are asked to do the right thing. He also said the association is authorised to collect levies which the drivers are protesting against.
On the other hand, the National Treasurer, Nigeria Union of Petroleum and Natural Gas Workers, NUPENG, Alex Agwanor, says tankers drivers, an arm of the union, had to stop work until issues surrounding levies and incessant harassment are resolved.
Discussing the situation, Ifiemi Andrew asked callers on the Morning Crossfire how the scarcity affects them, how much they are buying petrol for, and who should be held responsible.
A caller, Daughter, said it is "unfair" for residents to suffer from the conflict between the unions. She called on the government to intervene as residents are being taken advantage of.
Another caller added that the situation is contributing to the already existing "hardship" in the country, with students who just resumed finding it difficult to get to school.
See video for more >>>