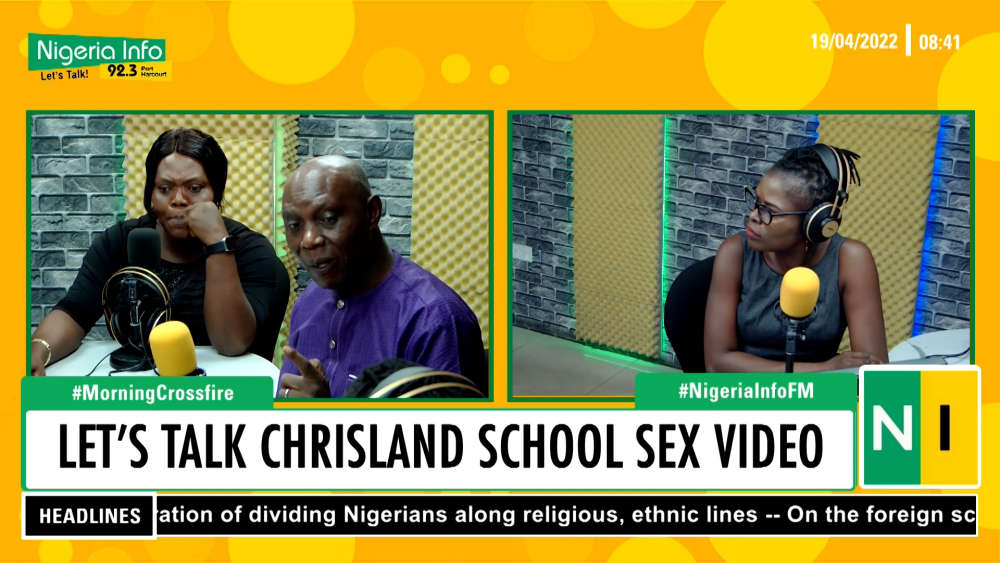 The Nigerian internet space for the past few days has been flooded with a viral sex tape involving some underage students alleged to be students of Chrisland School in Lagos.
The video emerged as the mother of the girl in it raised a cry for help, stating that her daughter has been unjustly suspended after the outcome of a school trip to Dubai.

This was the basis for the conversation on Nigeria Info's Morning Crossfire with Enoh Ogbevire, which had the Vice President of FIDA in Rivers State, Emi Jim-George, and the National President of the Association of Parents of Private School Students, Dr Ovy Chukwuma as guests.

Talking about discipline in schools, especially private schools, Dr Chukwuma noted that parents "cover-up for their (children's) deficiencies" when they realize they have failed in their roles as parents. He advocates for a "national code for parenting", stressing that "education begins at the home".

Mrs Jim-George on her part says parents that are careful will notice behavioural changes in their children.

Watch here >>>