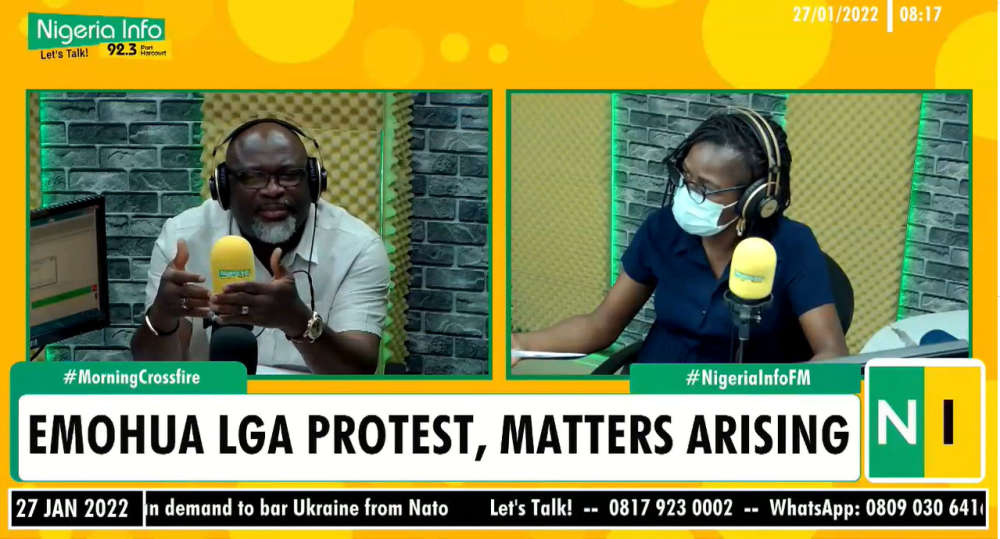 The last has not been heard of the protest of some staff of the Emohua Local Government Council
In 2021, some staff of the council claimed that they were not paid their salaries for months and organized a number of protests to demand for their pay. A claim which the chairman of the Local Government Area, Chidi Lloyd, has disputed numerous times.

Dr Lloyd who was on the Morning Crossfire to address some of the lingering issues with the staff of his council, told Enoh Ogbevire that some of the protesters have embarked on forgery and other illegal activities, and so they have not been cleared as staff of the council.

He however advised aggrieved staff on what steps they should take next.

Watch here: