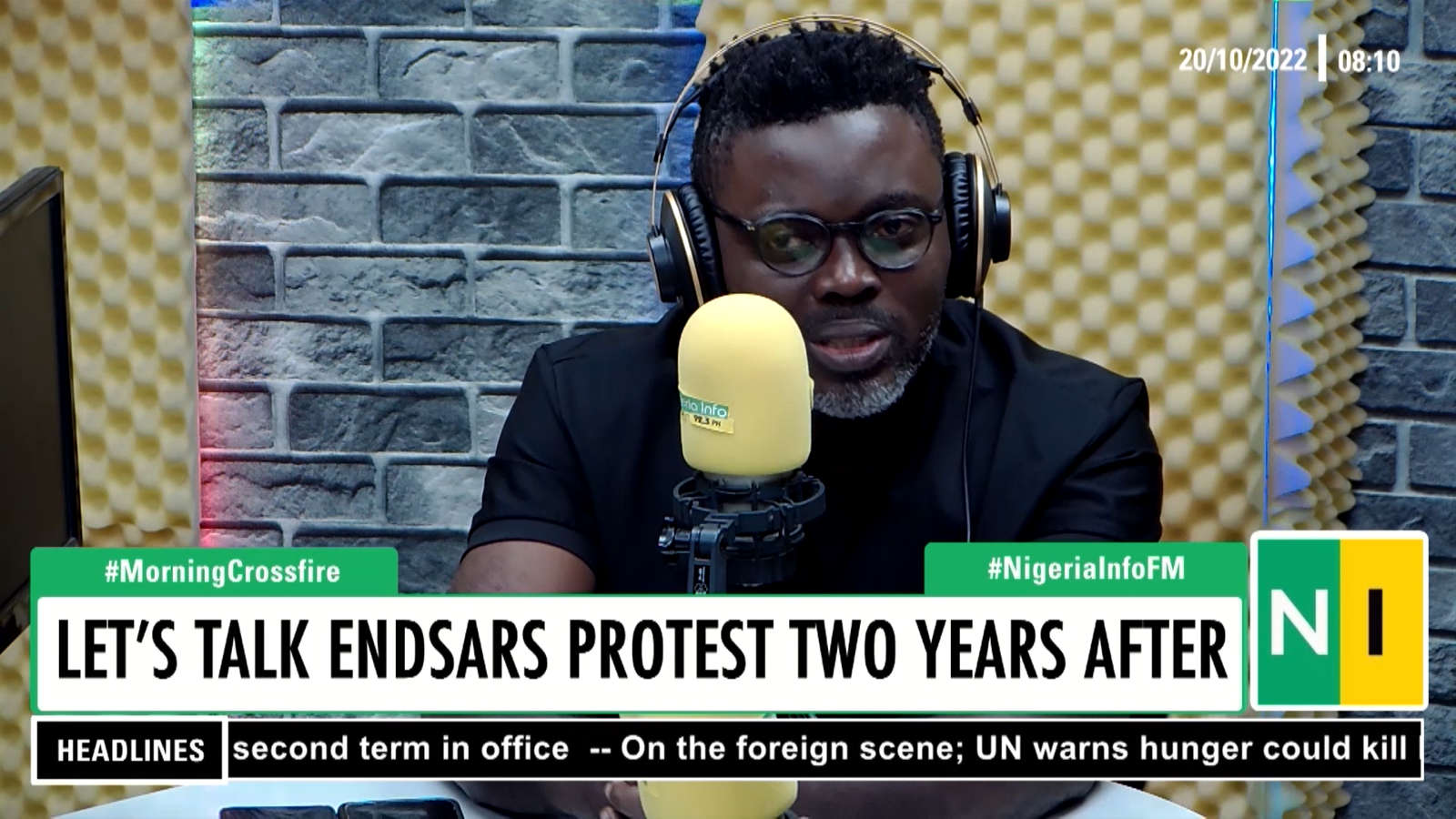 An #EndSARS protest organizer in Rivers State, KO Baba, has warned erring security officials to desist from harassing youths in the state.
KO Baba, a comedian and social change advocate, gave this warning on Nigeria Info's Morning Crossfire with Ifiemi Andrew while speaking about the level of police brutality two years after the #EndSARS protest held across the country.
Highlighting some of the successes of the protest, he said there are now fewer cases of police brutality, stating that there is a level of reduction in reported cases.
"We've had reduction but not elimination", he said.
He however called out specific security agencies that he says still illegally arrest and extort money from residents of the state.
"The amount of money they make from this illegal activity is too much, they would not want to stop, and if they would not want to stop, one day we will start," he added.
See the video for more: