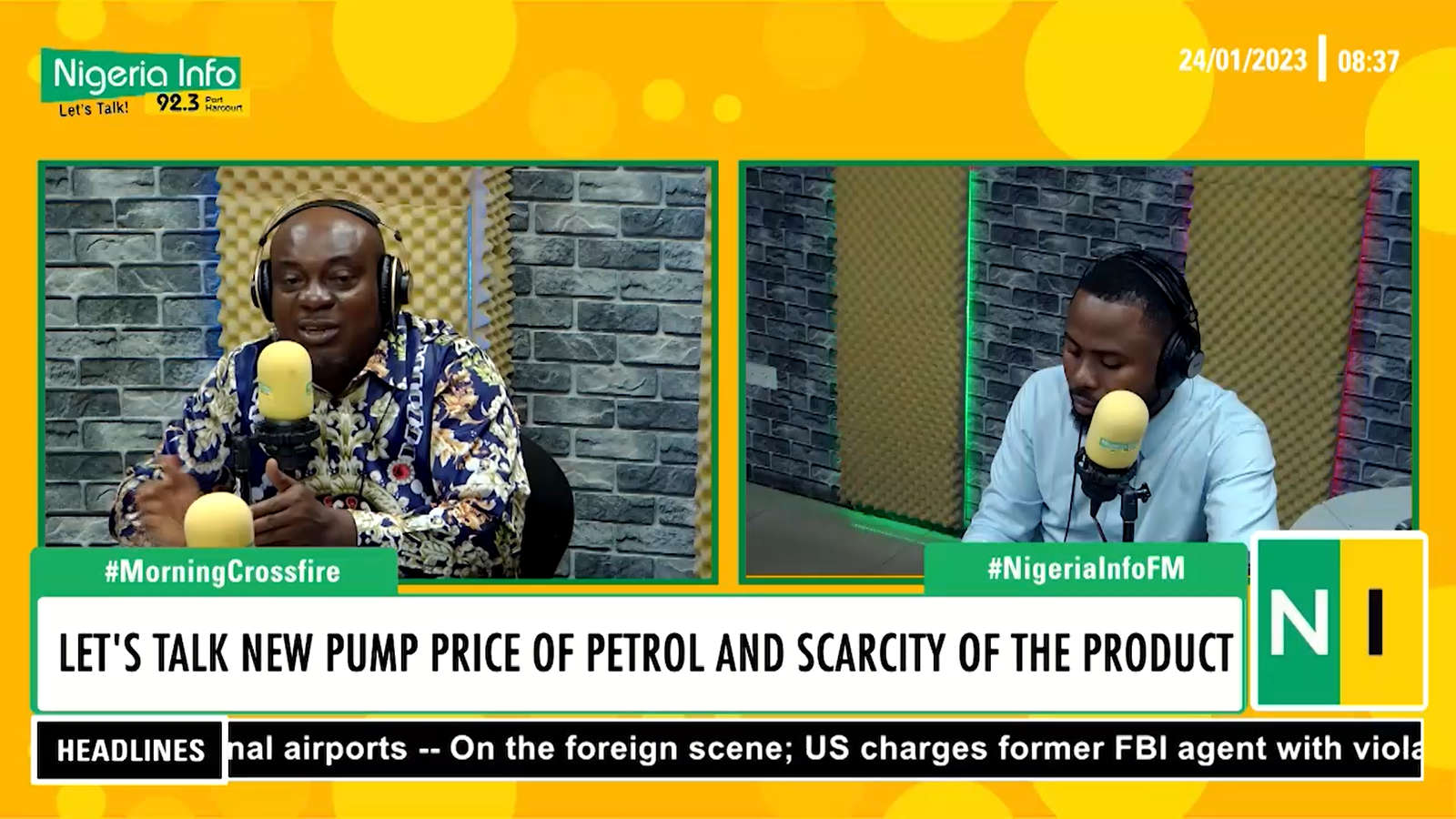 The truth of the matter is that fuel may never return to 165 naira per litre except something miraculous happens, says Chairman, Petroleum Retail Outlets Association of Nigeria, PETROAN in Rivers State, Francis Dimkpa.
This was the outcome of a meeting between Nigerian Midstream and Downstream Petroleum Regulatory Authority, NMDPRA, retail outlets owners, and other stakeholders in the oil and gas sector, he tells Ifiemi Andrew on NigeriaInfo's Morning Crossfire.
This comes as fuel scarcity continues to hit harder with many Nigerians queueing up at filling stations in order the get the product which is now been sold at 350 to 400 naira per litre.
Earlier, the Minister of State for Petroleum Resources, Timipre Sylva had debunked speculations about a covert increase in the price of petrol, stating that the Federal Government has not approved any increase in the pump price of petrol.
"Why would the government and the NNPC not announce this to the public" Dimkpa queries.
According to Dimkpa, the new depot price is fixed at 183 naira for Rivers state to sell to residents at 190 naira. He claims the difference in margin will not be beneficial to retail outlet owners and accuse the NNPC of attempting to "strangulate retailers".
See video: