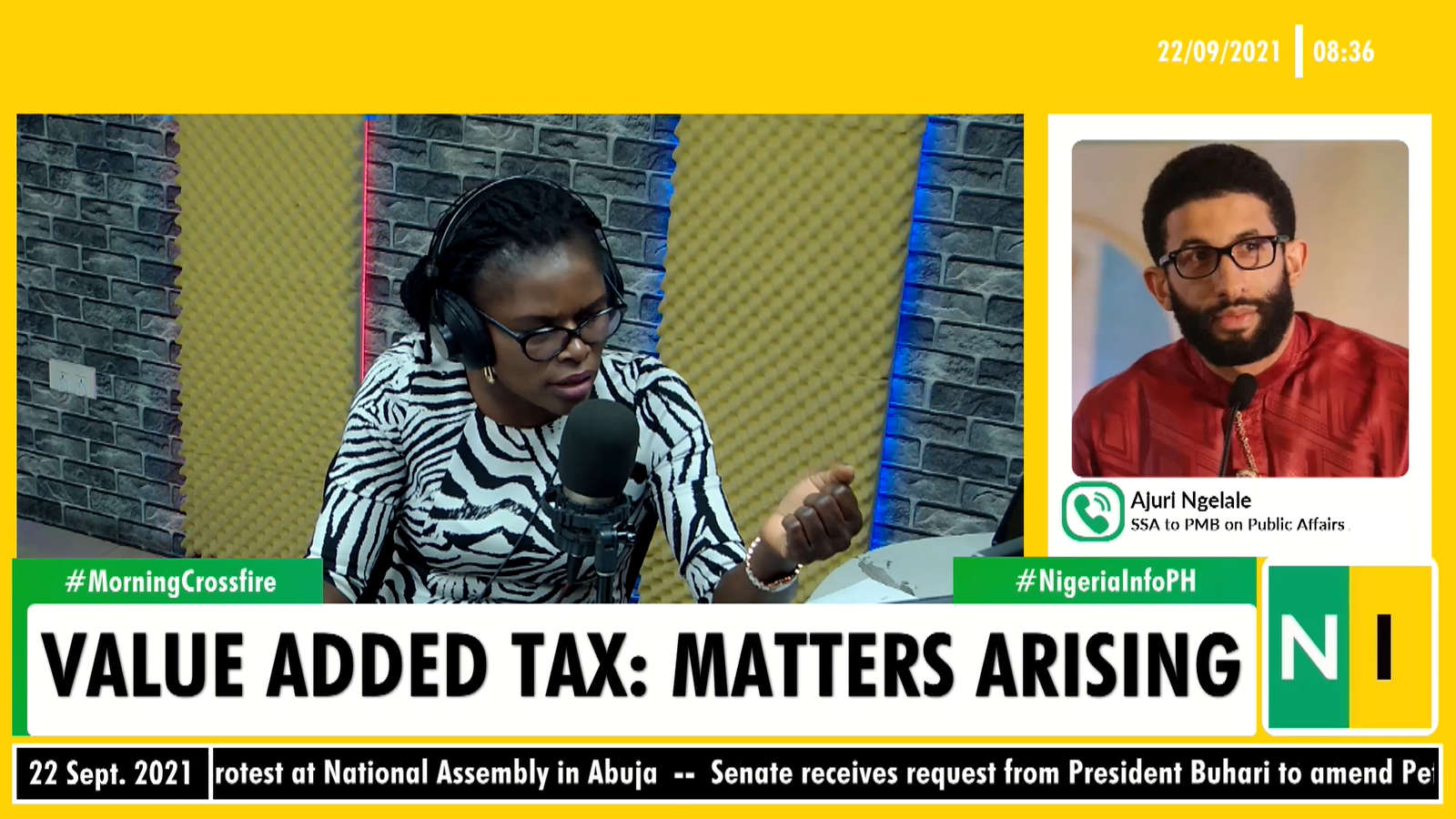 The 'VAT war' between states and the Federal Government seems far from over, as more details about the complexities associated with the collection process of Value Added Tax are being revealed.
As you may know, the dispute on VAT collection is currently before the Supreme Court, where the Rivers State Government dragged the Federal Inland Revenue to, challenging a ruling that status quo be maintained.

In the meantime, Senior Special Assistant to President Muhammadu Buhari on Public Affairs, Ajuri Ngelale, has made some interesting revelations about the genesis of the dispute. Mr Ngelale who was a guest on Nigeria Info's Morning Crossfire explained that it all started with the signing of the 2020 Finance Act.

Watch here