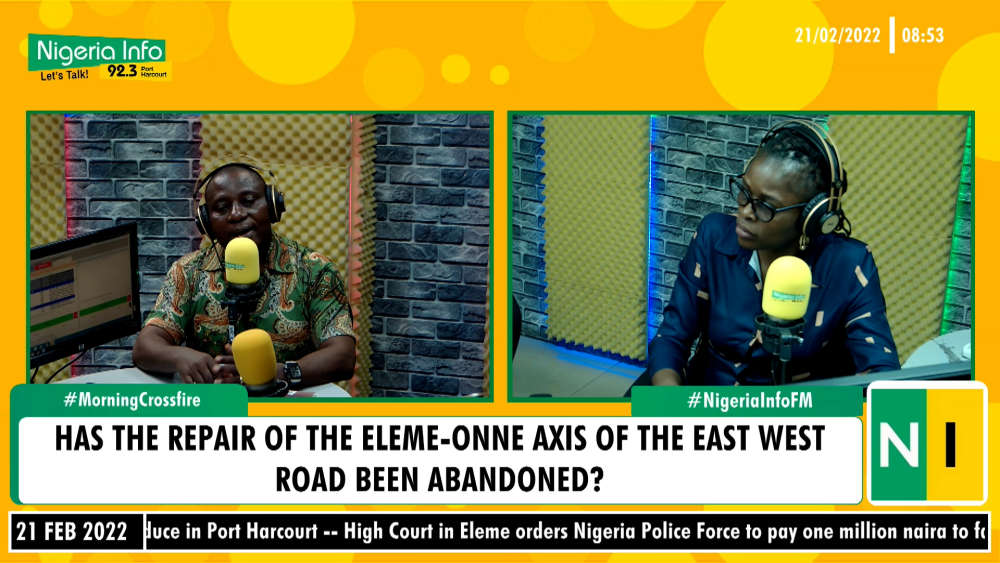 The East-West Road has been one of the most talked-about roads in Nigeria, not only because of its relevance but also because of the condition in which the road which cuts across various states has been left.
Several governments have made promises and monies released to complete the road. This includes about N10 billion from the 2021 Sovereign Sukuk fund which the Ministry of Niger Delta Affairs recently secured for the road project.
However, there was a protest last year demanding that the Eleme-Onne stretch of the road be repaired, a protest which grounded activities in the area for days but failed to change the state of the road more than six months after.
Ogoni human and environmental activist, Celestine Akpobari, who was part of the protest has attributed delay in getting the road fixed to activities of some politicians from the region.
Mr Akpobari while speaking to Enoh Ogbevire on Nigeria Info's Morning Crossfire said "what is keeping that road is the local, stupid politics that our people play."
Watch more from the conversation here: