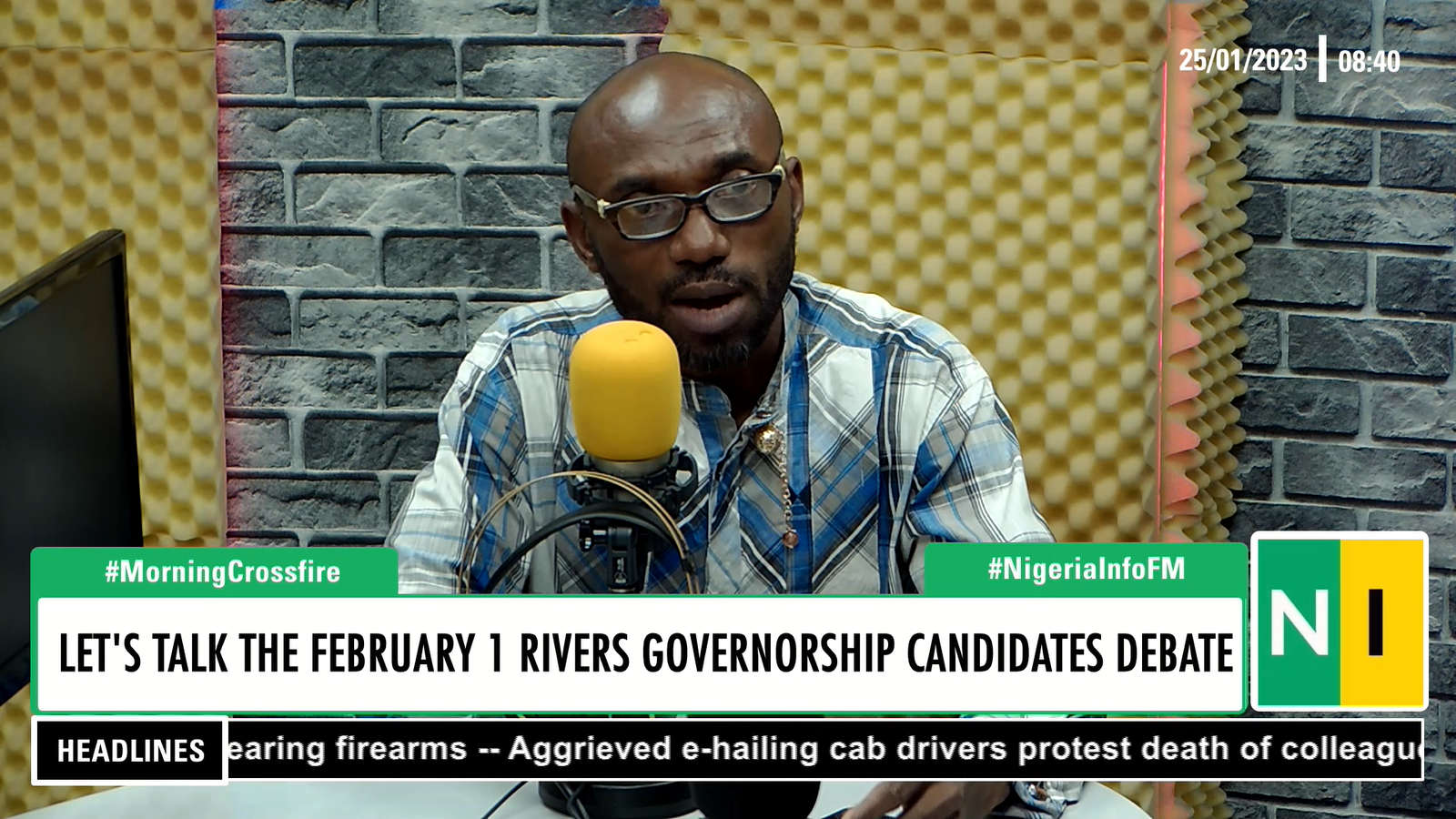 Five candidates have been selected in an online poll for the Rivers state governorship debate 2023.
But as stakeholders, and Rivers residents gear up to hear the candidates speak about their plans for the people come February the 1st.
The Communications Manager, Soxial Action, a Partner of the Rivers Debate Group, Peter Mazzi explains why engaging candidates in a debate is different from a campaign rally.
Mazzi who was a guest on Nigeria Info's Morning Crossfire says a debate gives electorates the chance to make an informed voting decision about who becomes their next leader.
Mazzi also said, unlike rallies where candidates only make known their agendas, a debate allows them an opportunity to explain 'how' as well as the strategies to achieve these plans.
See video: