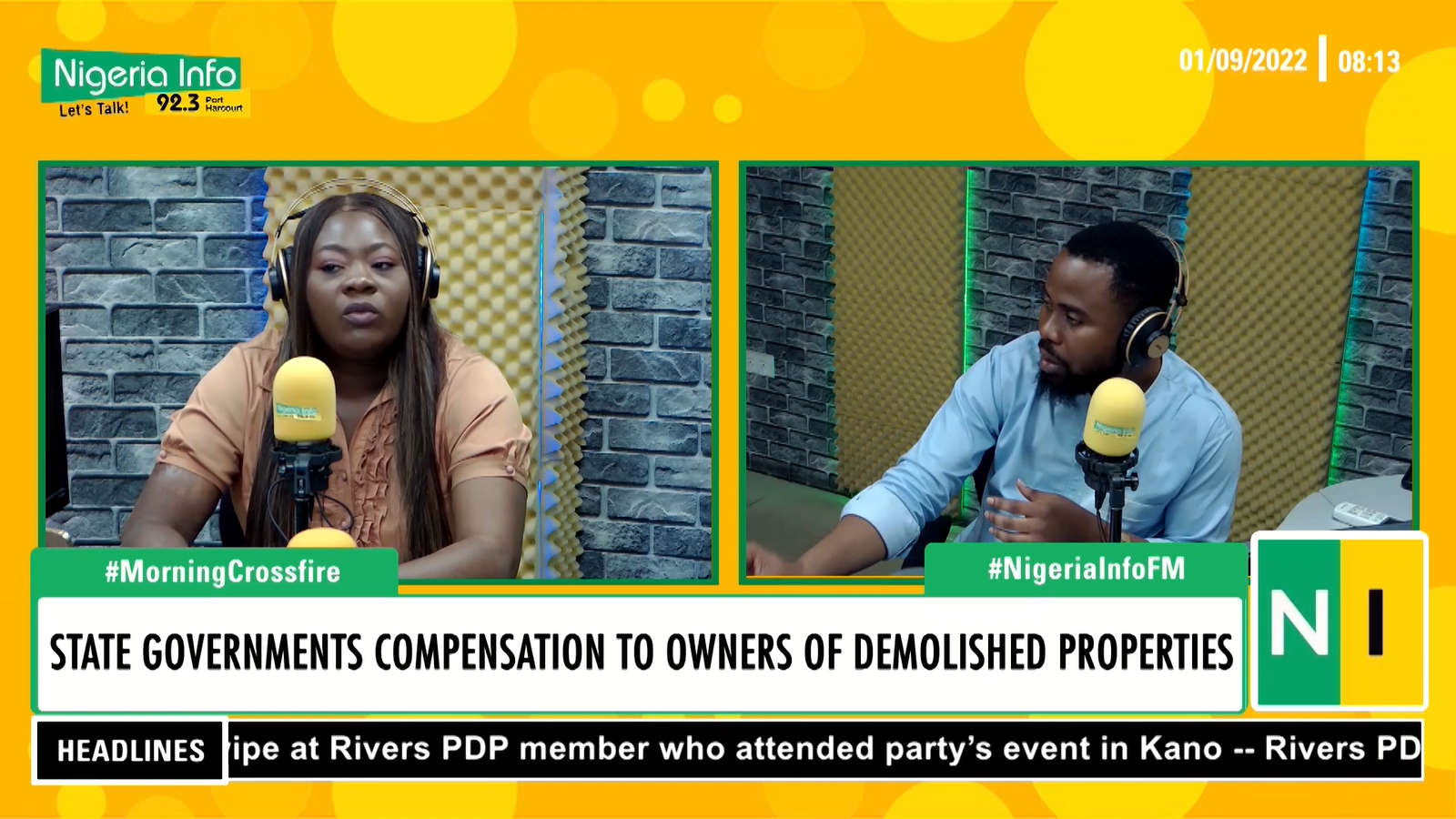 Estate surveyor and valuer, Dinah Opulah, has explained that "government does not pay for land" while paying compensation to owners of properties demolished during construction projects.
Opulah made this known on Nigeria Info's Morning Crossfire during a conversation about compensation for owners of demolished buildings around Mgbuoba and Rumuokwuta. The demolition is to make way for the eleventh and twelfth flyover bridges, but some owners of properties in the area had complained of being shortchanged, underpaid, and their properties undervalued.
According to Opulah, government only pays for the "exhausted use", which is the value of the "affected area", even if it were a part of a building being demolished.
She also called for the review of the 2011 construction rate which is still being used during compensation valuation. She says a review is necessary as a result of inflation.
"We still use the construction rate of 2011. So, the cost of building materials, increase in price are not being factored into today's (construction valuation)", she said.
Watch her explanation in the video below: