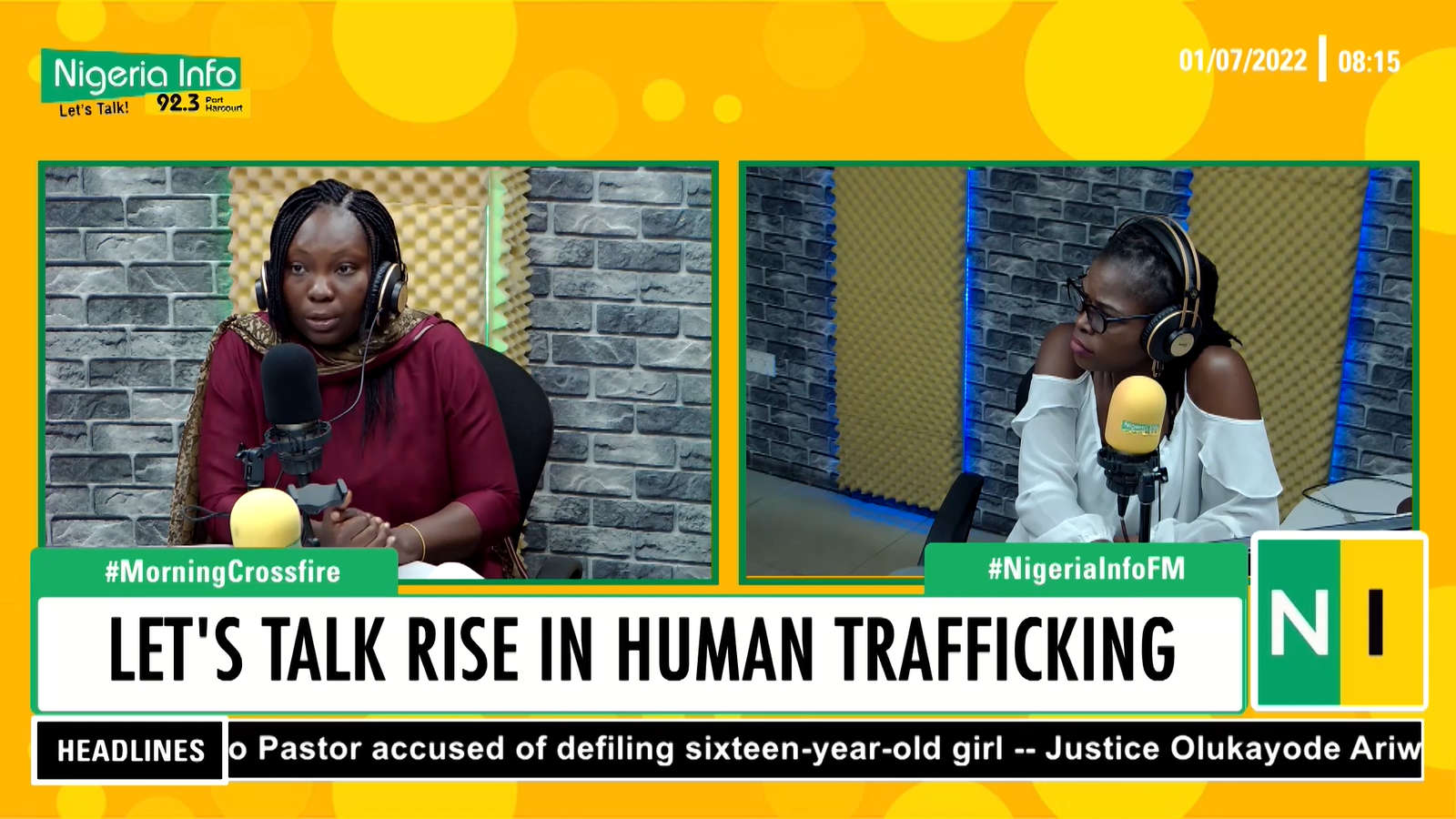 There is a surge in the number of Nigerians trying to leave the country, seeking the proverbial greener pastures. People want to 'japa', but can they fall victim to human trafficking while at it?
The National Agency for the Prohibition of Trafficking in Persons, NAPTIP, the agency at the forefront of the fight against human trafficking in the country, has warned Nigerians to be mindful of the opportunities and offers presented to them.
Head of NAPTIP's Port Harcourt liaison office, Nwamaka Ikediashi, was a guest on Nigeria Info's Morning Crossfire with Enoh Ogbevire, where she shared stories of how human trafficking survivors were deceived into believing they will have better lives outside Nigeria.
Ikediashi spoke of a female Nigerian student who said the current ASUU strike was the reason why she opted to travel to Dubai, the "new destination" human traffickers use to lure their victims.
She warned Nigerians to be sure of opportunities in Dubai, stating "a lot Nigerians are trapped there."
Ikediashi also highlighted some signs to look out for, such as free passports, travel expenses, visas, and other freebies that are too good to be true.
Watch more in the video >>>