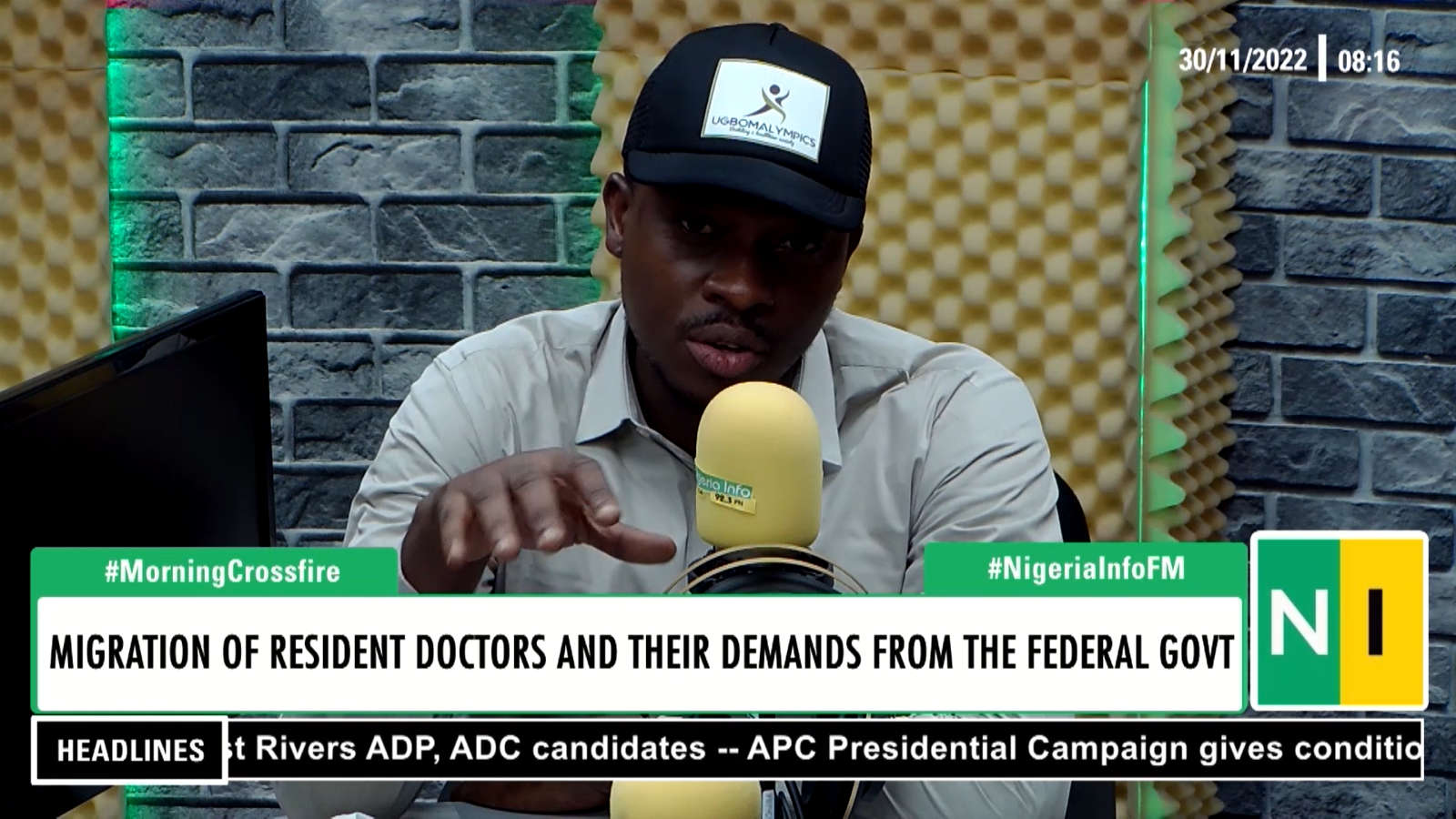 The Nigerian Association of Resident Doctors, NARD, has revealed that there is an average of about 9,000 to 10,000 resident doctors currently in the country.
The association's President, Dr Emeka Orji, made this known in an interview with The Punch, stating that the number of doctors in Nigeria is dwindling. He disclosed that there are currently about 24,000 doctors, which includes resident doctors, consultants, house officers, and medical officers.
Corroborating this, the President of the Association of Resident Doctors at the University of Port Harcourt Teaching Hospital, Dr. Precious Anuonyeh, fears that by January 2023, the number of resident doctors in the country will reduce further.
Dr Anuonyeh in a conversation with Ifiemi Andrew on Nigeria Info's Morning Crossfire defended doctors migrating overseas, citing working conditions and emoluments.
"The working condition is nothing to be compared," he said.
He added that the migration of Nigerian doctors can be stopped if attention is given to the national health budget and legislation is put in place to ensure political officeholders and public servants are prevented from embarking on medical tourism.
"Those that should come and then see how our hospitals are and make it better are not even using the hospital facilities," he stated.
See the video below for more: