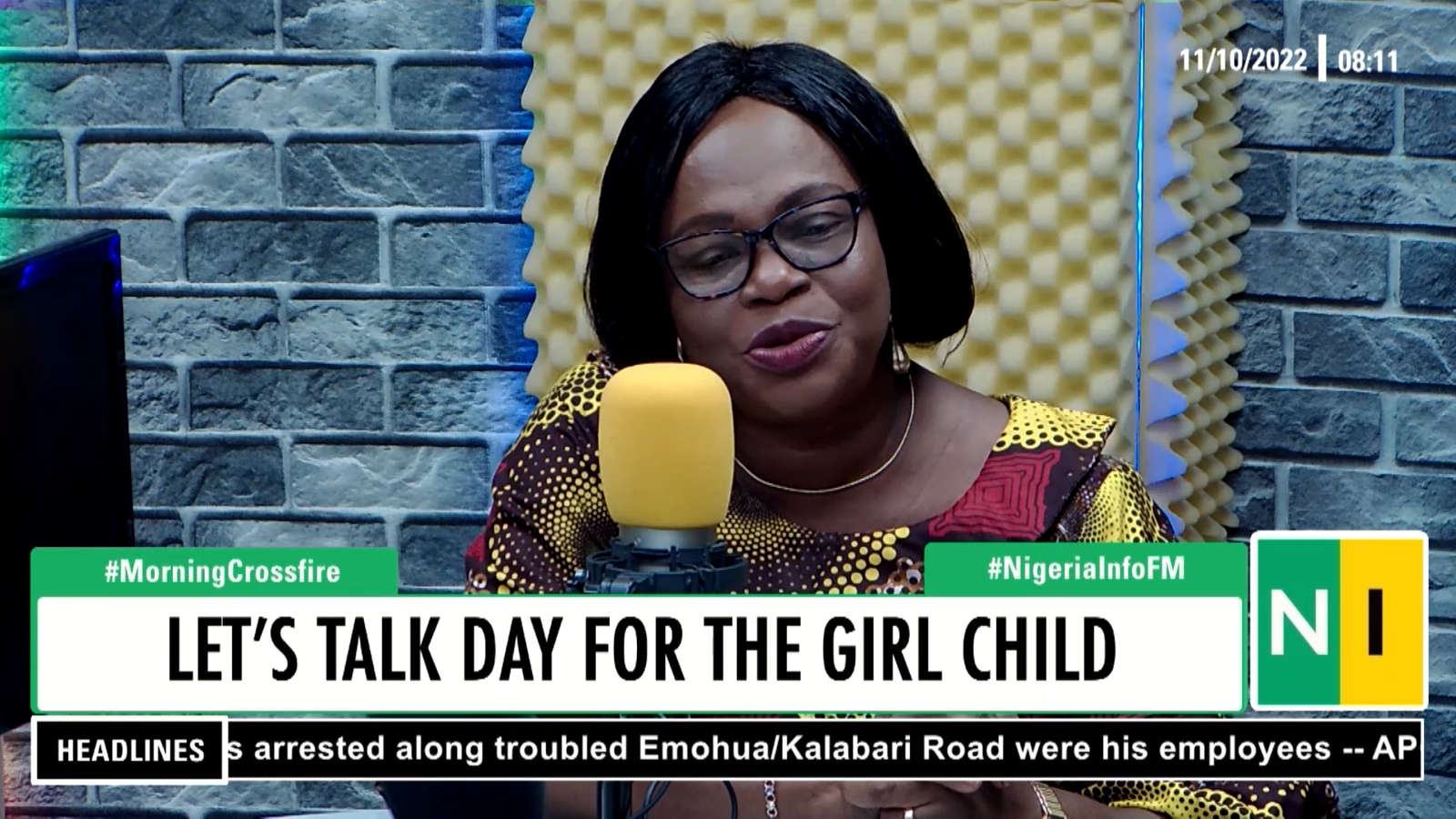 Gender development advocate, Prof. Heoma Nsirim-Worlu, has explained why it is important to have a day for the girl child. 
Prof. Nsirim-Worlu told Ifiemi Andrew on Nigeria Info's Morning Crossfire that the International Day of the Girl Child (IDG) which is commemorated annually on October 11 is necessary, in order to raise awareness about the "precarious situation" women and girls find themselves.
She also said inhibitions of the girl child start from the home and spread to society, and she believes eliminating such restraints should start from the home.
Prof. Nsirim-Worlu further highlighted the role of a father in a girl child's life, stating that absentee fathers contribute to the objectification of the girl child.
See the video below for more: