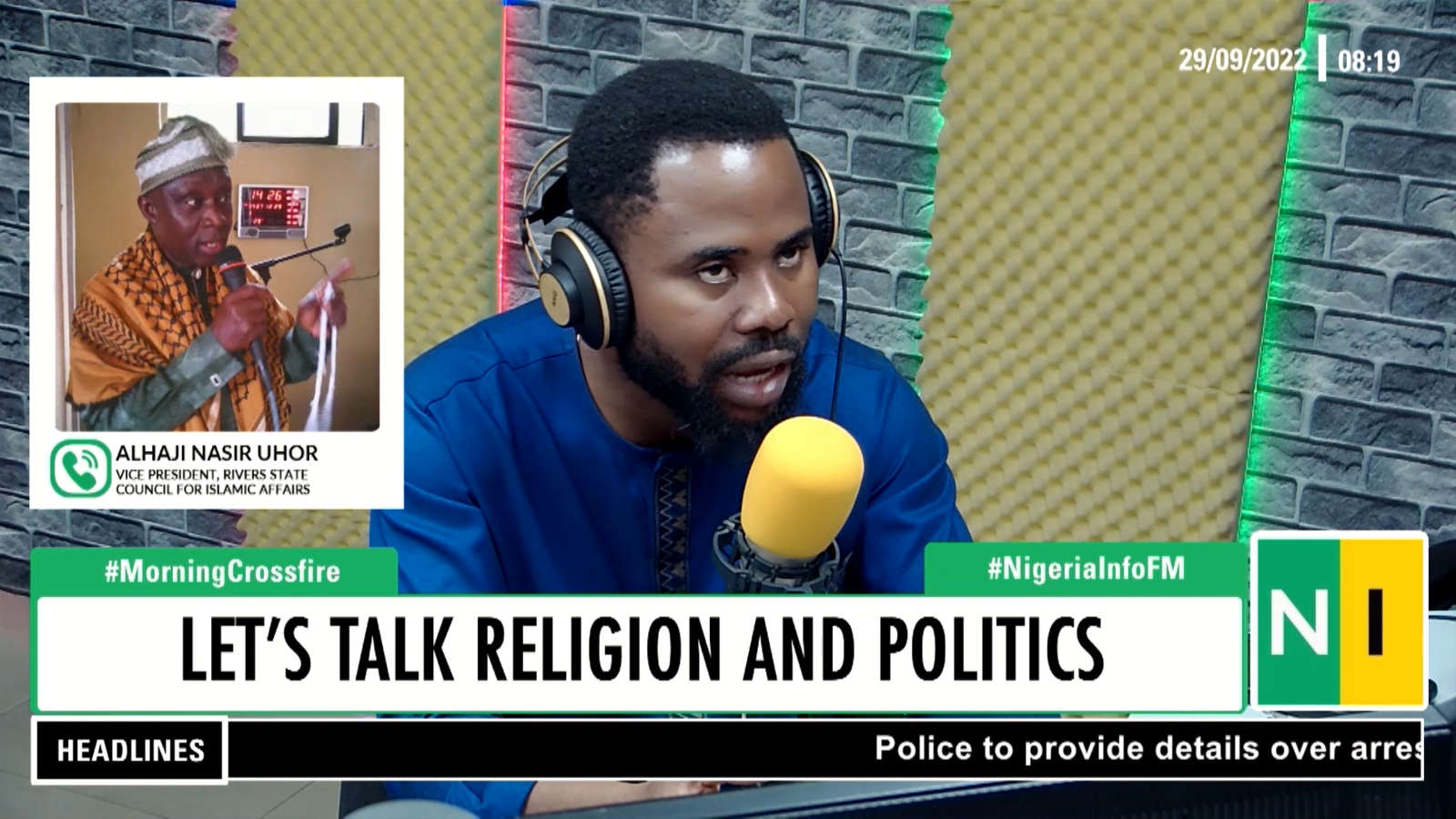 "Why don't they just go ahead and campaign and leave the religious leaders alone?"
An Islamic leader in Rivers State, Alhaji Nasir Uhor, has asked politicians who visit religious leaders during political campaigns to stop making such visits only during campaigns.
Alhaji Uhor said this on Nigeria Info's Morning Crossfire with Ifiemi Andrew while speaking about the role of religious leaders during campaigns. He threw some questions to politicians who are fond of visiting religious leaders only when they are in need of something:
"When they get this power, they shun the (religious) leaders. They will tell you to keep aside. If you want me to keep aside when it is time for you to govern, why do you come to me when you are not there?" he asked.
See the video below: