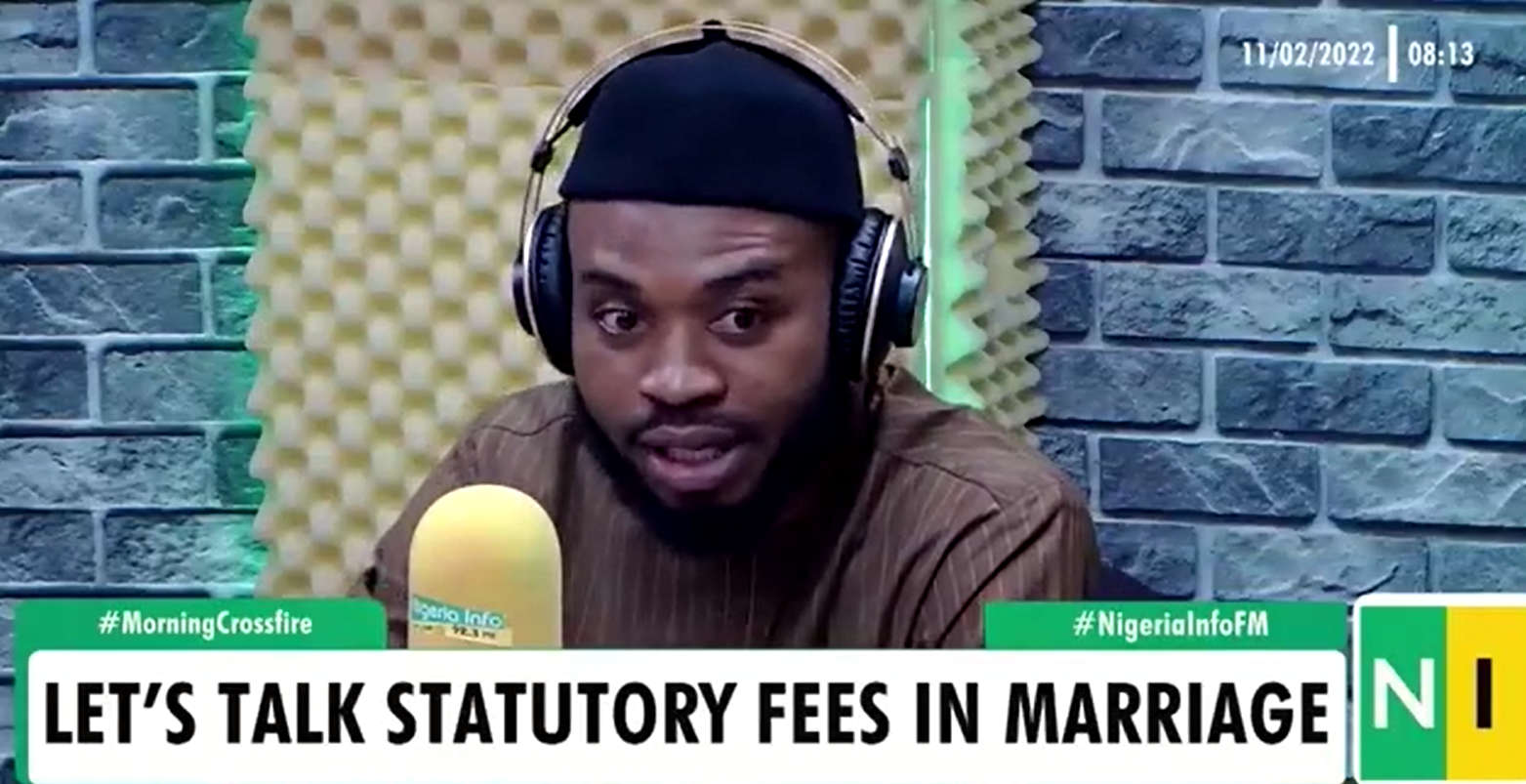 Ani Nnamdi clarifies registry wedding alone to his satisfaction, plans no further ceremony.
A typical Nigerian wedding ceremony is one known for being fun and lavish most times.

It was mixed reactions from Nigerians when the video of a couple who got married with 20,500 naira went viral on social media.
Many Nigerians wondered how the couple got married on such a budget despite the demanding nature of a typical Nigerian wedding and harsh economic realities.

Mr Ani Nnamdi Chris, the groom in the viral video, shares with Enoh Ogbevire on the Morning Crossfire, how he achieved a simple wedding with just 20,500 naira.
Watch here: