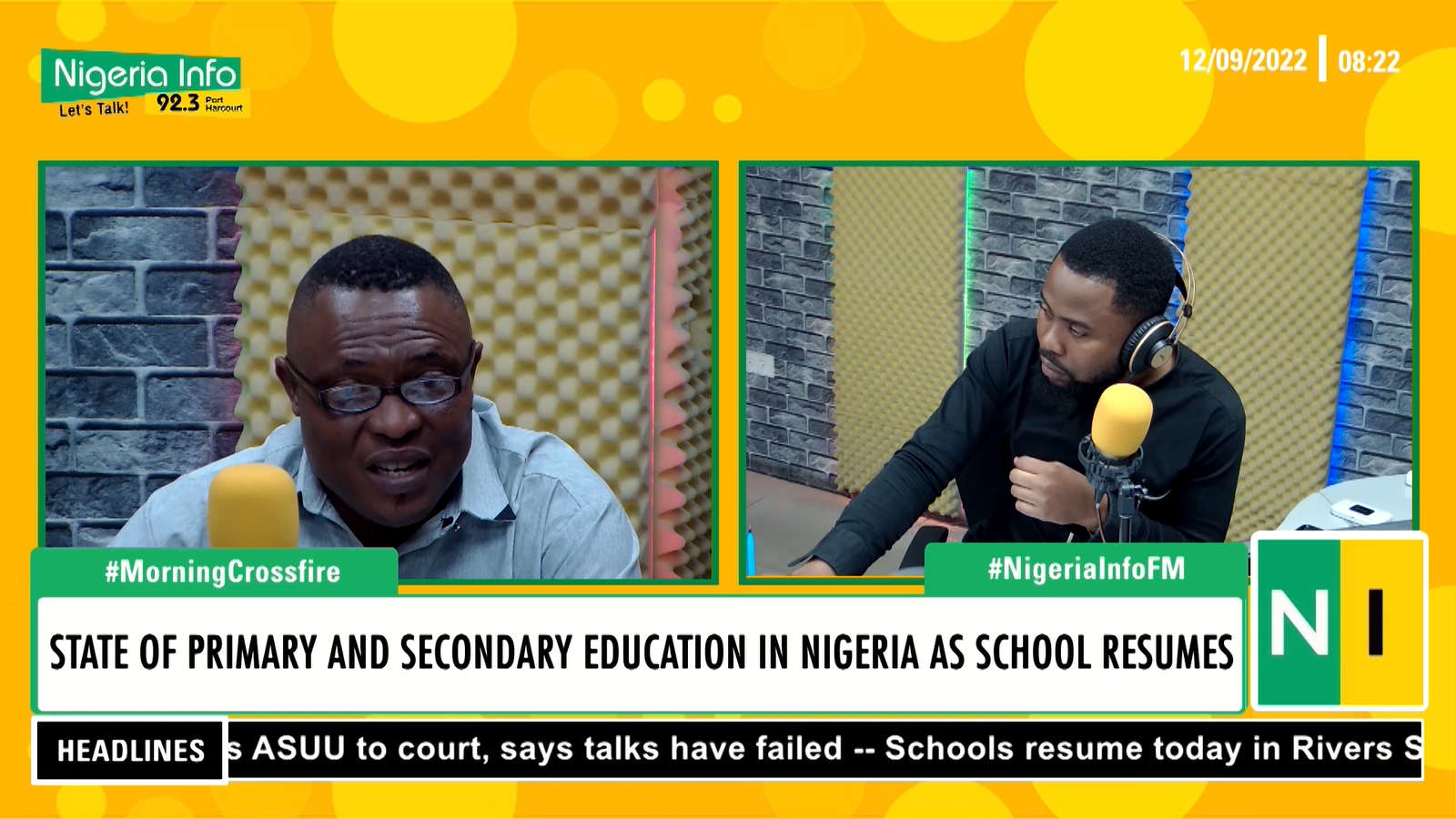 Educationist, Dr Ben Nyewusira, has decried the absence of synergy between the local and state governments in ensuring basic infrastructure at the primary school level.
Dr Nyewusira told Ifiemi Andrew that the 2004 Universal Basic Education Act obliges local government councils to see to the "day-to-day administration" of primary schools.
He said the local governments have budgets for education but have failed in driving basic literacy and education in the state by neglecting primary schools.
Watch the video for more >>>