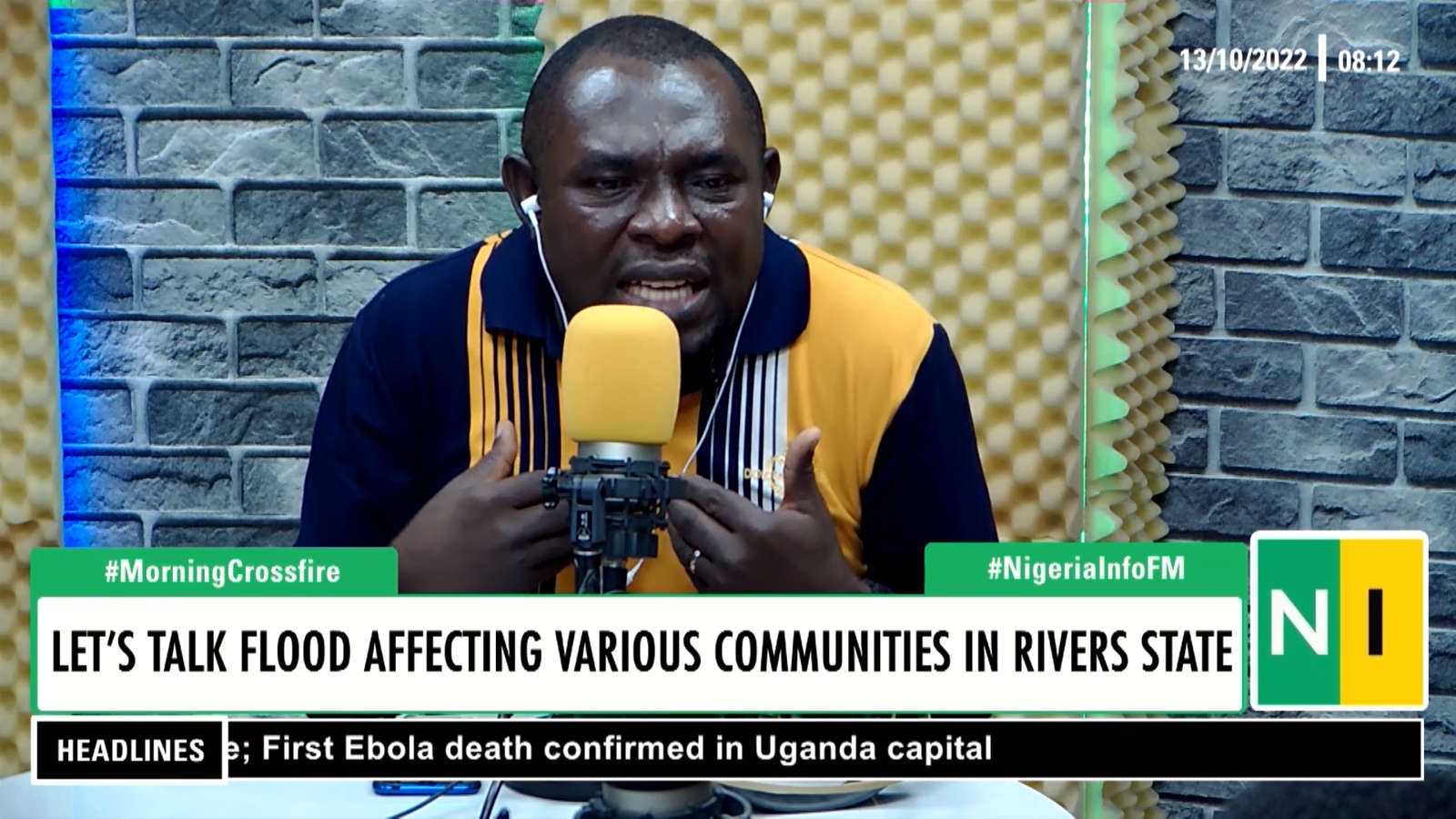 Environmentalist, Evaristus Nicolas, has described as irresponsible, the attitude of government at all levels in Nigeria to the flood crisis in the country.
Mr Nicolas who was a guest on Nigeria Info's Morning Crossfire with Ifiemi Andrew explained not just the major cause of the flooding but talked about the agreement the Nigerian government entered into with Cameroun in order to address it.
He mentioned the Dasin Hausa Dam which he said the Nigerian government was meant to build in a bid to buffer the effects of the release of water from Cameroun's Lagdo Dam.
Mr Nicolas, who is an indigene of Egbema in Rivers State, said his community has been displaced as a result of the flooding. He also blamed the government for being reactive instead of proactive, knowing fully well that water from the dam in Cameroun is released frequently.
See the video below for more: