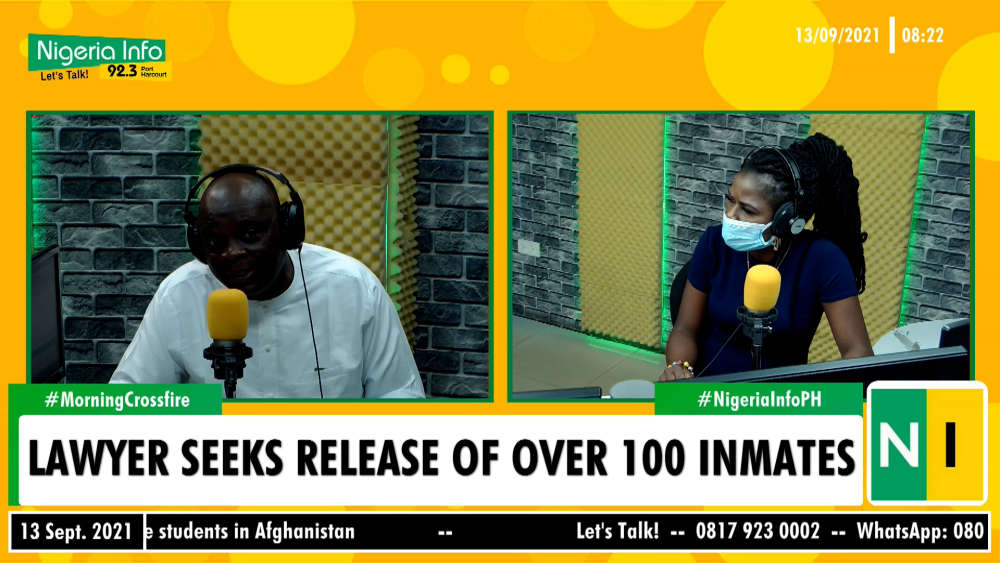 The prison has a capacity of 803 but is housing almost 4000, and most of the persons who make up this number are awaiting trial - Barr. Nasiru Ibiloye
Human rights lawyer, Nasiru Ibiloye, says Correctional Centres are not living up to their name and purpose of correcting inmates that pass through them.

Barrister Ibiloye made this known on the Morning Crossfire with Enoh Ogbevire, where he explained why he is calling for the release of 150 inmates from Port Harcourt Correctional Centres.

He said, from his observation, the centres are overstretched, filled with inmates who are awaiting trial and are not reforming inmates.
Watch here: