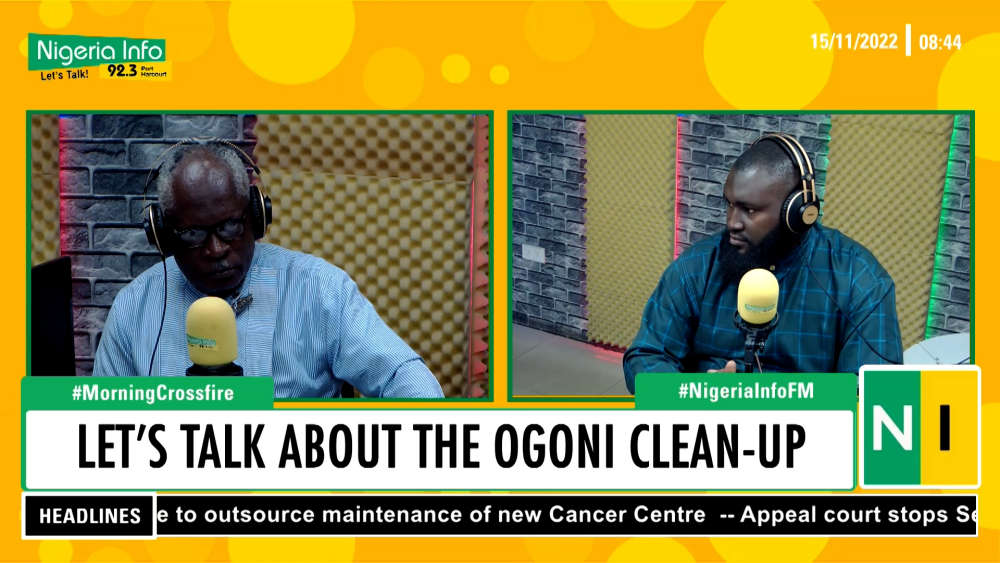 Factional President of the Movement for the Survival of the Ogoni People, (MOSOP) Prince Biira, says the United Nations Environment Programme, (UNEP) recommendations for the clean-up of Ogoni are yet to commence.
UNEP had recommended four phases for the clean-up exercise in Ogoni, Rivers State, following a devasting oil spill.
These phases are; cleaning up of surface oil, remediation of soil, restoration of mangroves, and monitoring.
Speaking on Nigeria Info's Morning Crossfire, Biira said stage one of the four-phase which according to him should be providing potable water for the people of the Ogoni community has not been activated.
See video: