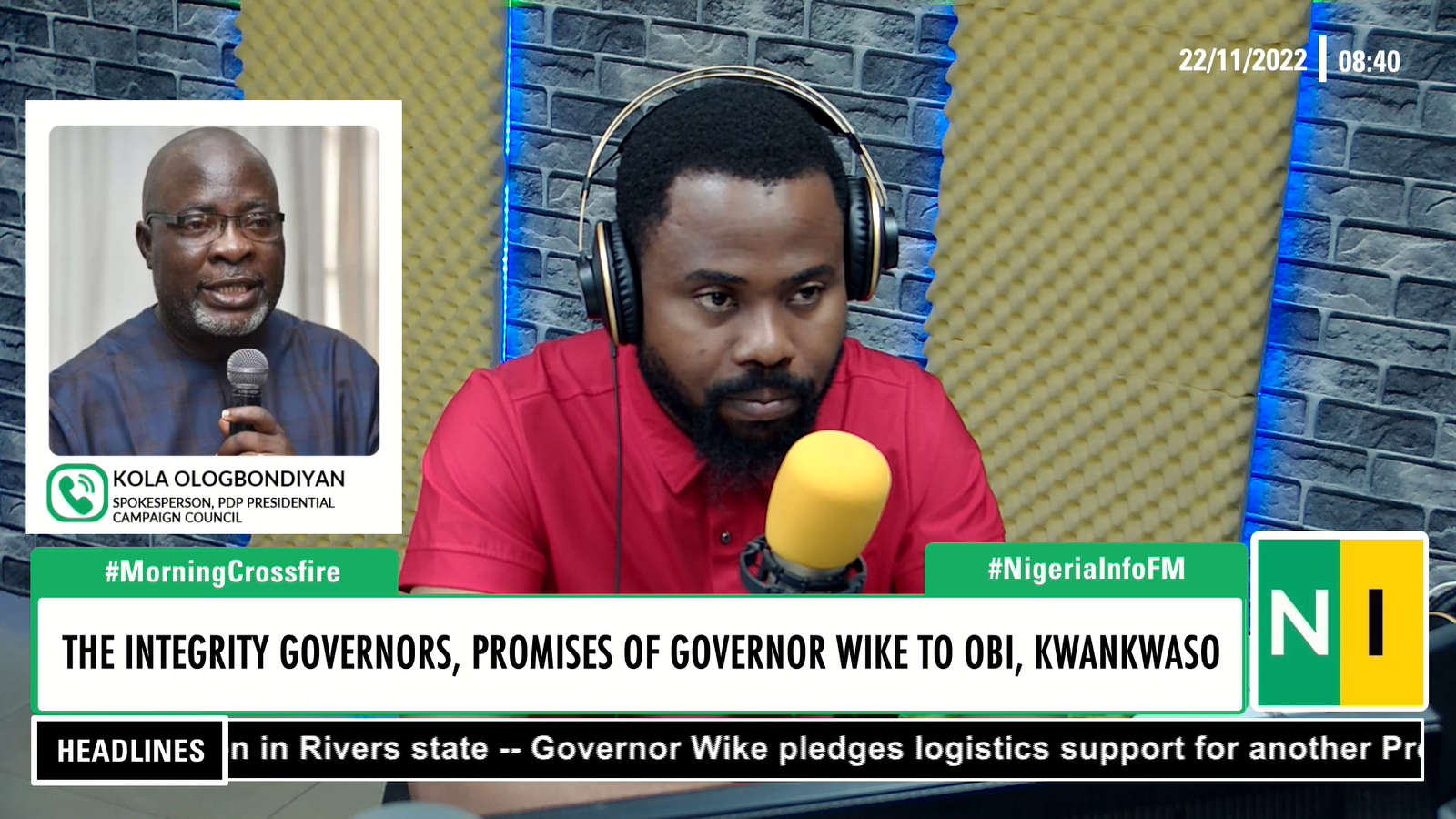 The spokesperson of the Atiku campaign council, Kola Ologbondiyan, has expressed concern over recent comments of the Rivers State governor.
Recall that Governor Nyesom Wike had recently pledged to provide logistics support for Labour Party's Peter Obi and NNPP's Rabiu Kwankwaso during their visit to the state for the commissioning some projects.
Some Nigerians believe these promises to presidential candidates of opposition parties are anti-party rhetoric, but Atiku's campaign council's spokesperson believes only the National Executive Committee or National Working Committee of the PDP can determine this.
When Ifiemi Andrew asked Mr Ologbondiyan what the campaign council makes of the remarks of the governor on Nigeria Info's Morning Crossfire, he said:
"It is only the party and when I say the party in this circumstance, I mean the NEC of the party that can decide what action has constituted anti-party."
He however noted that the news coming out of Rivers State bothers not just the PDP or its Presidential candidate, but Nigerians who are disappointed with the APC-led federal government.
"It is not only the party or the presidential candidate that is concerned about… the updates that are coming out of Rivers State. It is important to tell you that the ordinary Nigerians out there who have become disillusioned with governance…are also saying, are also asking the question out of concern – 'What is happening in the Peoples Democratic Party?'"
Watch here: