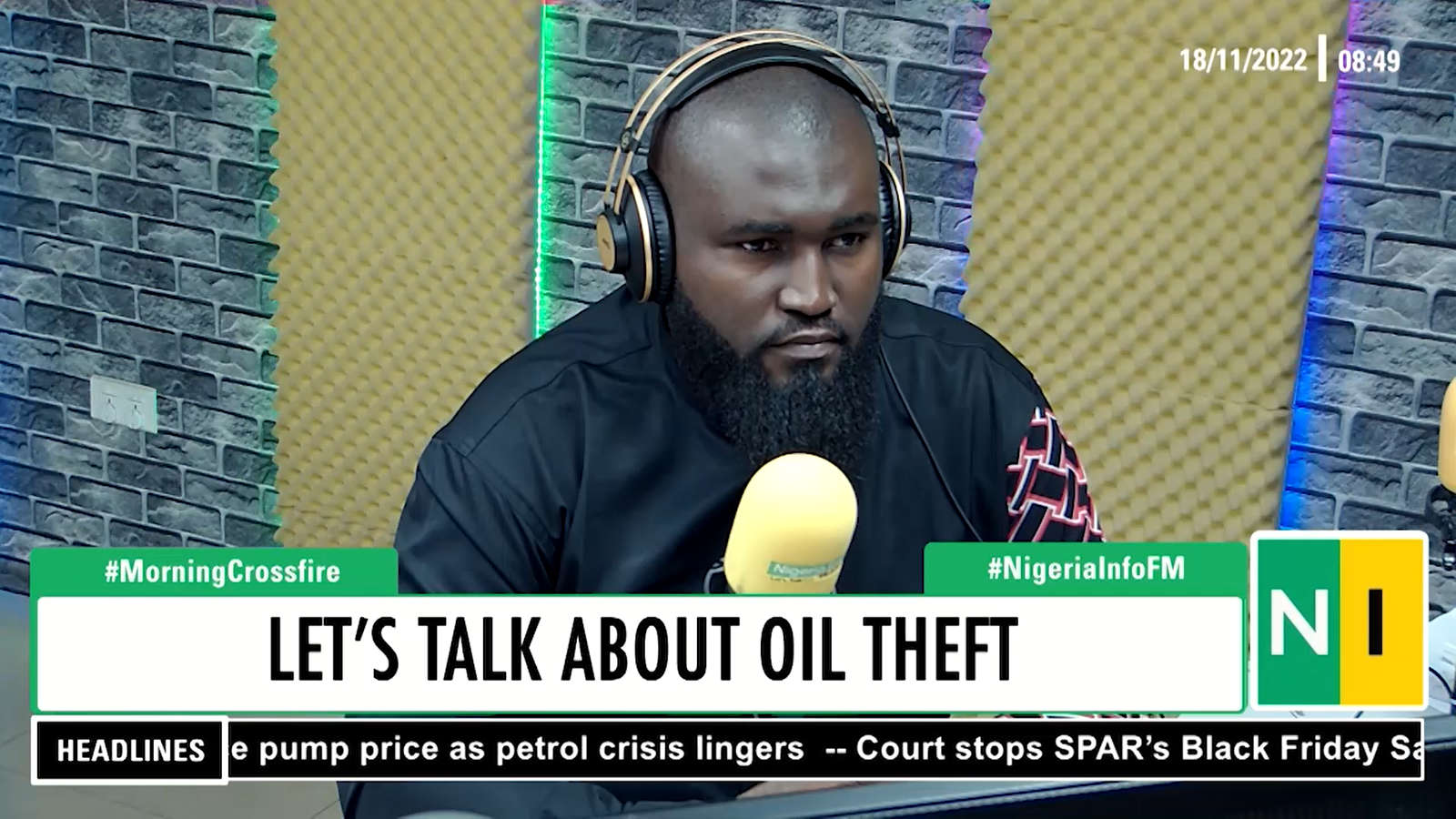 Environmental activist, Fyneface Dumnamene, believes adopting pipeline surveillance contracts as a means of tackling crude oil theft is not sustainable.
Mr Dumnamene who was a guest on Nigeria Info's Morning Crossfire with Sam Chinedu stated reasons, why he believes issuing surveillance contracts, is a temporal measure. He maintained that "the amount of money involved may not be something that Nigeria can be able to pay continually."
He also mentioned the inability of successive governments in Nigeria to operate as a continuum.
"If the government changes in 2023, the new government if it is in another party may not sustain the contract. We saw that happen during Jonathan's transition to Buhari in 2011," he added.
Watch here: