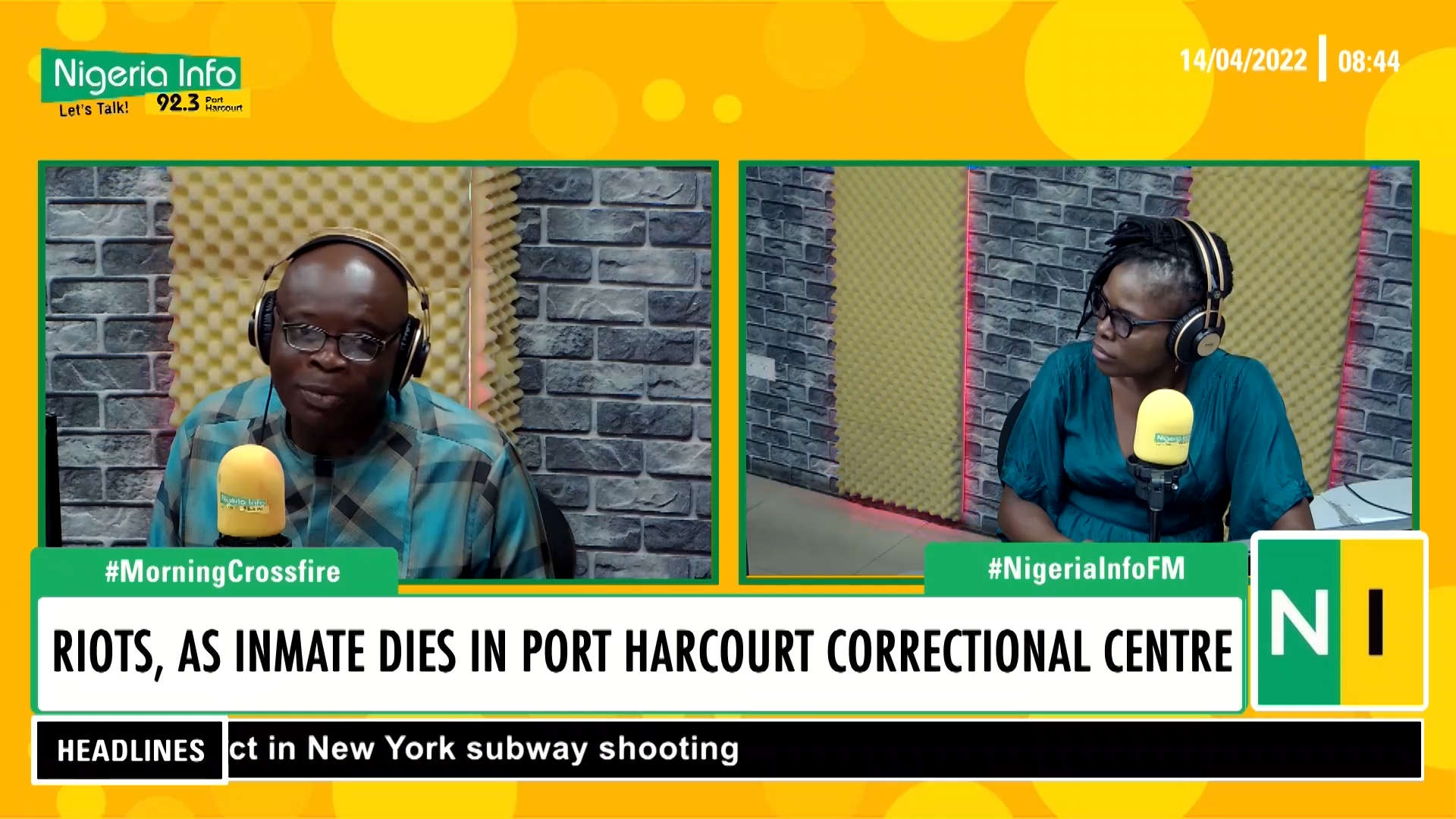 The free-for-all that happened at the Port Harcourt Correctional Centre on April 11, after the death of an inmate has again raised questions about the state of Nigeria's prisons now referred to as correctional centers.
The spokesperson of the Port Harcourt Correctional Centre, Juliet Ofoni, had said the inmate died after a senior inmate disciplined him for an undisclosed misconduct.

Reacting to the circumstances that led to the death of the inmate, a lawyer, Nasiru Ibiloye, tells Enoh Ogbevire on Nigeria Info's Morning Crossfire that the congestion of correctional centres in Nigeria makes it difficult to properly monitor inmates.

He says although the Port Harcourt Correctional Centre should be more secure following the fracas, the Correctional Service Act 2019 which should aid the process of decongestion is not being implemented.

A caller during the conversation claimed that inmates pay bribes to enjoy certain privileges.

Barrister Ibiloye confirms this and reveals that he is aware that inmates could pay to get special cells, and suggests that correctional centres should apply the non-custodial measures of the law, which allows for inmates to carry out community service outside the prisons.

Watch the clip from the conversation below >>>