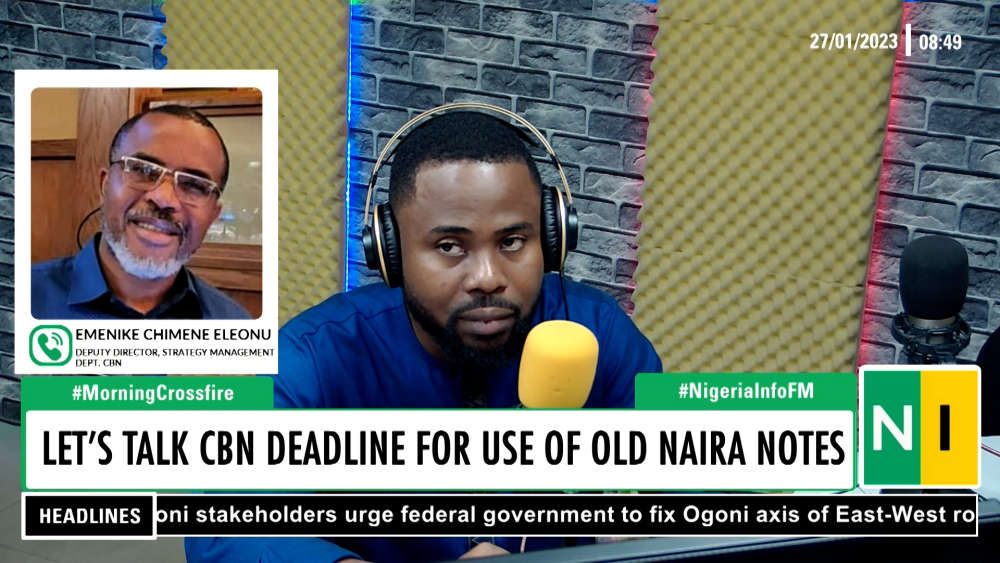 The Deputy Director, Strategy Management Department, Central Bank of Nigeria, CBN, Emenike Chimene Eleonu says it is illegal to reject the old naira note before its February 1st.
Speaking on Nigeria Info's Morning Crossfire, Mr Eleonu also called for the arrest of business owners and individuals who rejects the old naira notes from customers.
This comes as some Nigerians lament the refusal of some businesses to accept the old notes as a mode of payment.
Mr Eleonu urged Nigerians to ensure they return the old 200-, 500- and 1000-naira notes to the bank before the deadline as these notes would no longer be recognised as legal tenders in the country.
See video: