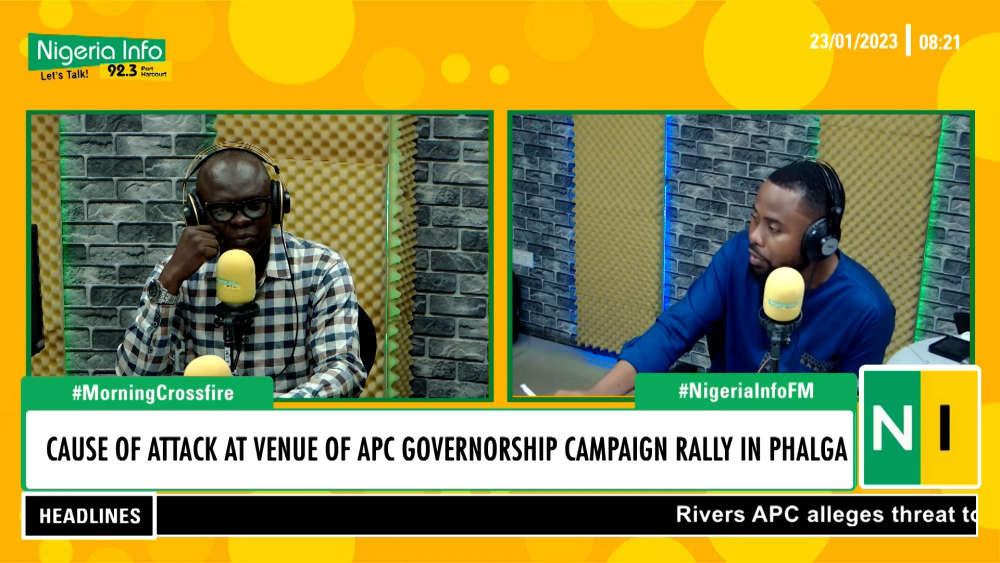 The Chairman, Rumuwoji Community Development Committee, CDC in Port Harcourt City Local Government Area in Rivers State, Ike Wigodo has refuted a statement by the Rivers State Police Command following a January 19, attack at the Rivers APC campaign rally in the state.
Spokesperson of the Command, Grace Iringe-Koko had denied an explosion took place at the rally, saying that the incident was a dispute between two factions of the Rumuwoji CDC who own the playground rented by the APC for the campaign.
Speaking on Nigeria's Info's Morning Crossfire, Mr Wigodo revealed that concerns were only raised by some individuals in the committee on Wednesday 18th January 2023, after the APC paid for the venue but insist the community has no factions.
Mr Wigodo believes these individuals reneged after the committee unanimously accepted payment from the APC on 17th October 2022, because they are supporters of the opposition People's Democratic Party, PDP.
He explains more in this video: