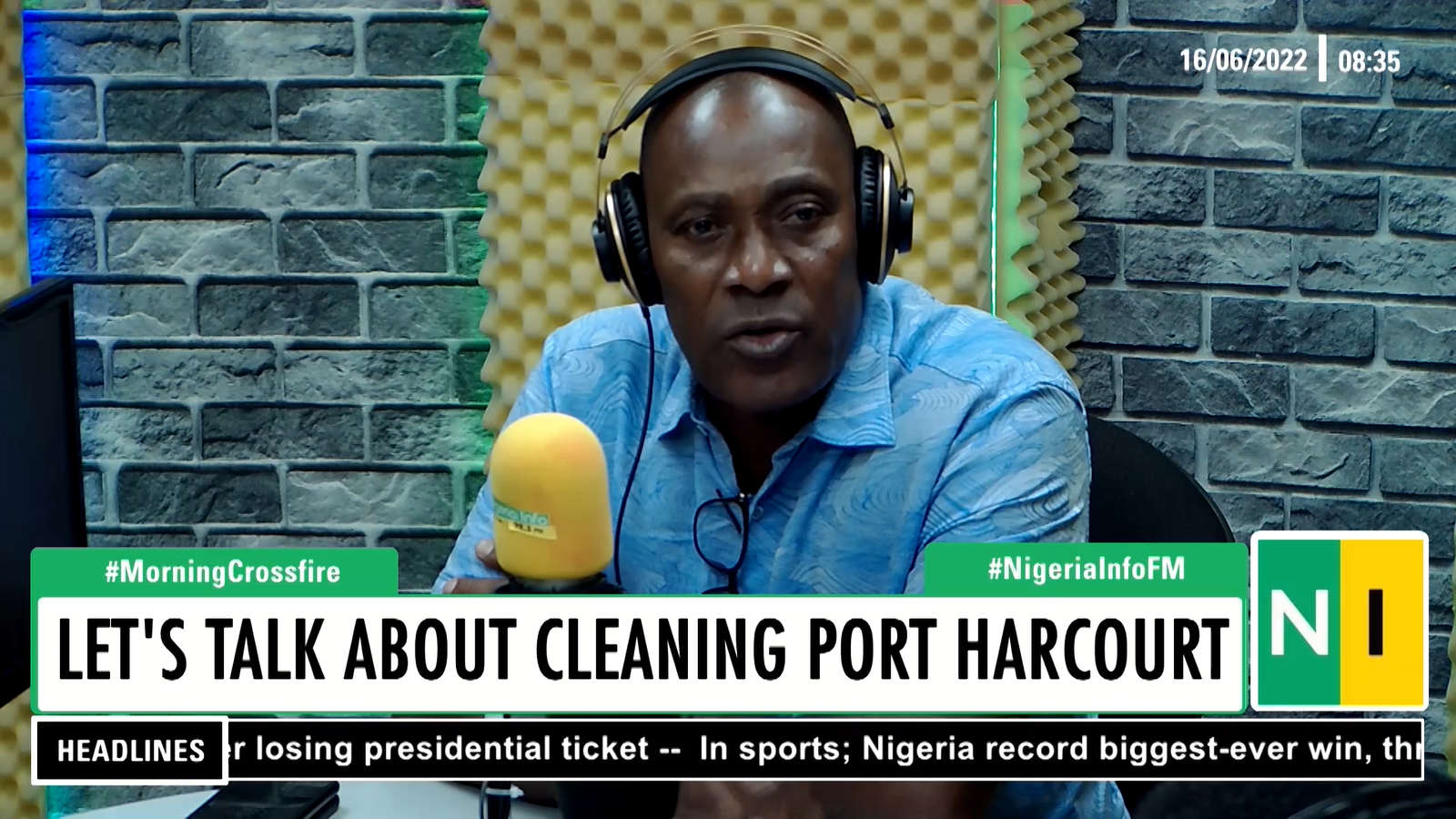 Chairman of the new taskforce on sanitation in Rivers State, Isoboye Jack, has disputed claims that the Rivers State government permitted residents to dump their waste on the median strip of roads in the state.
Mr Jack who was a guest on Nigeria Info's Morning Crossfire with Ifiemi Andrew said:
"I wonder how anybody will think that government will ask you to dump refuse on the median. Government never said that at any point in time. No government can say that you can dump refuse on the median. It is something that people just decided to do and they carried on because possibly there was no enforcement."
The new sanitation taskforce boss noted that the immediate focus of the taskforce is ensuring the daily evacuation of heaps of waste that have been on medians and streets in Port Harcourt City and Obio-Akpor Local Government Areas for weeks.
He also mentioned locations of some newly created receptacles across the LGAs, and stressed that residents should dump their refuse at the approved receptacles only at the approved dumping time, which is between 6 pm and 10 pm.
"Anybody that comes out with refuse before 6pm and after 10pm will be arrested," he added.
Watch below >>>