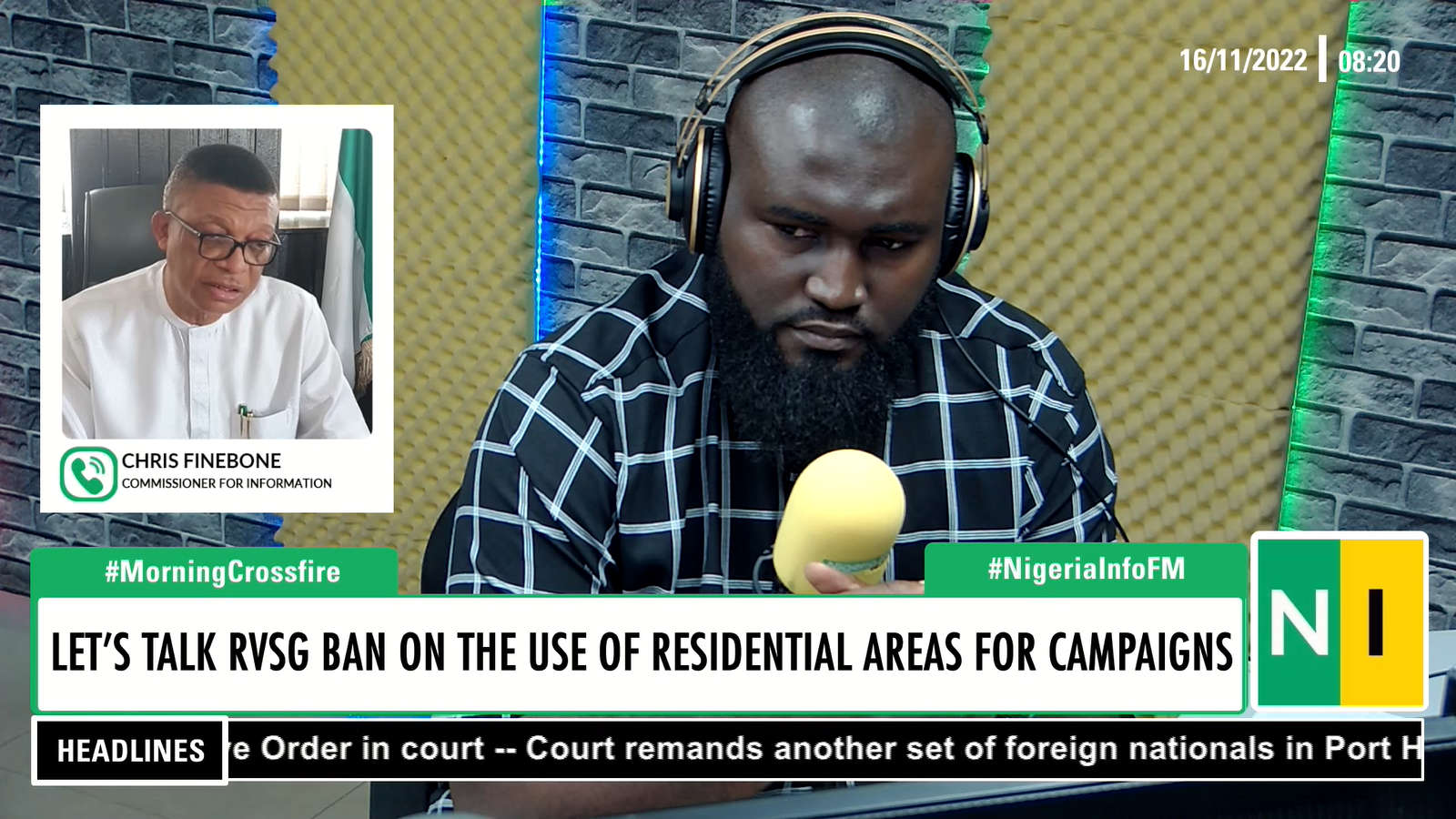 The Rivers State government has clarified that the recently signed Executive Order 22 is not a new law but a directive based on existing law in the state.
Rivers State Commissioner for Information, Chris Finebone, made this clarification on Nigeria Info's Morning Crossfire with Sam Chinedu.
Mr Finebone said the Order which prohibits the use of premises, buildings, and sundry structures in residential areas as campaign offices by political parties in the state, without government approval, is hinged on the Rivers State Outdoor Signage and Advertisement Law.
"It is not a legislation but a directive based on an existing law," he said.
He added that the directive is meant to protect Rivers State residents and asked those condemning the Order to consider other aspects of the order and not just the political aspect.
"Some of those people…might just find themselves complaining that overnight a church got erected by their bedroom and then they can't sleep" he noted.
Watch here: