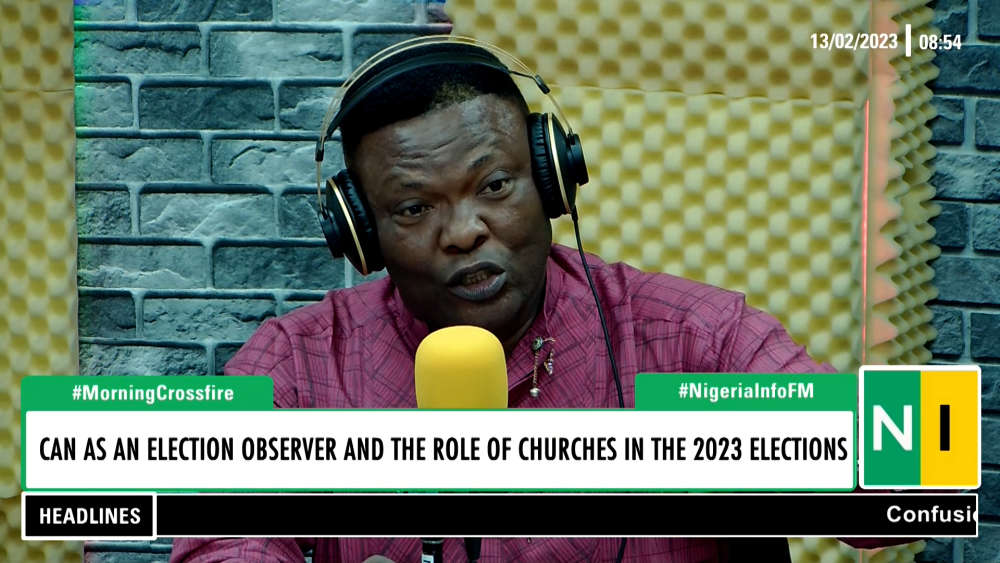 The Pentecostal Fellowship of Nigeria, PFN, Rivers state chapter says the Christian body would not be supporting the same religion ticket for the sake of justice.
State Chairman, PFN Rivers state chapter, Reverend Dr Minaibi Dagogo Jack made the comment on Nigeria Info's Morning Crossfire with Ifiemi Andrew.
It is not justifiable for one religion to seek another eight-year term in office having ruled for eight years. He tells Ifiemi Andrew.
"You cannot tell me that there is no one who has a better capacity in religion B" He said when asked if the PFN may consider endorsing a candidate based on capacity and credibility instead of religion.
The Rivers state PFN Chairman, argued that whilst capacity and credibility are essential leadership factors, the Christian association's first priority is justice.
Also, Reverend Dagogo Jack condemned recent political attacks in the state.

See video: