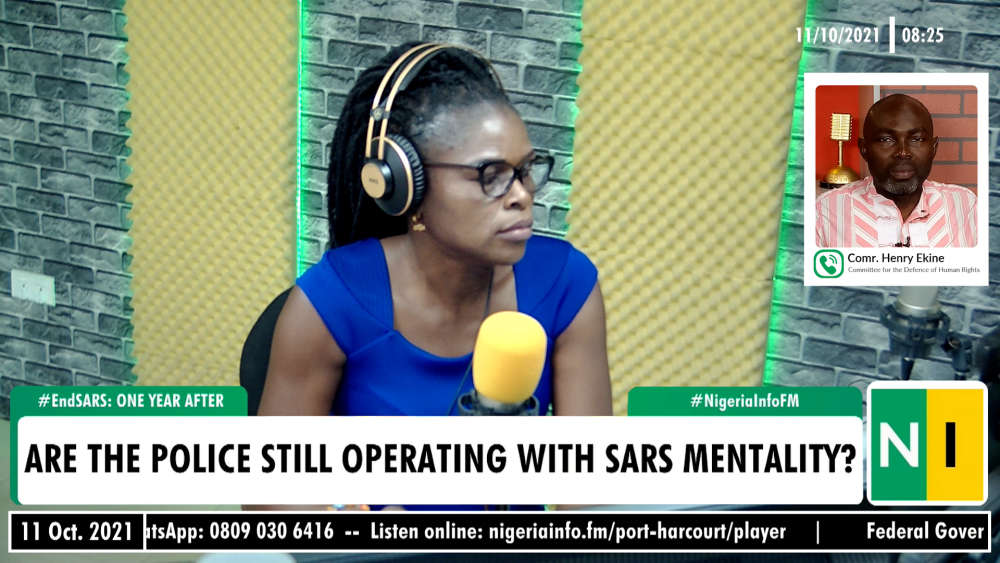 "Taking out that unit of the Police, one would have expected a rise in armed robbery incidents and extrajudicial murder... but the numbers are not the same as we used to have before the #EndSARS movement..."
Human Rights advocate, Henry Ekine, made this known on Nigeria Info's Morning Crossfire with Enoh Ogbevire.

Mr Ekine believes the #EndSARS movement achieved some level of success, being that reports of Police extortions, extrajudicial killings, and harassment have been reduced, but also wonders how incidents of armed robbery also reduced since the unit which was responsible for tackling such had been disbanded.

He however points out that since the objectives of the #EndSARS campaign have not been fully met, "the movement continues".

Watch his take here >>>