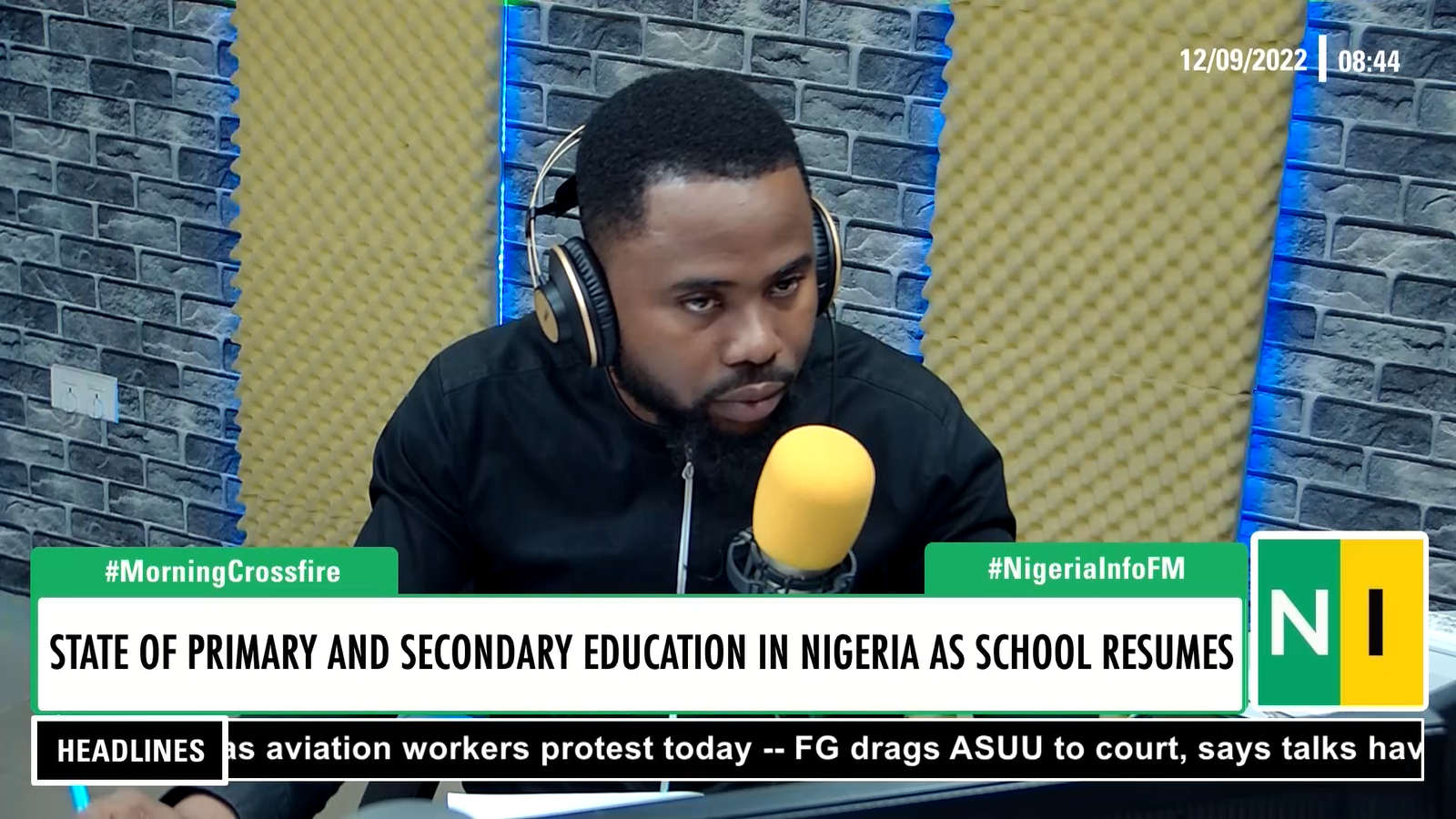 Callers on Nigeria Info's Morning Crossfire have reacted to the state of the primary and secondary schools, and education in Rivers State, as schools resume for the 2022/2023 academic session.
Some of them who spoke to Ifiemi Andrew complained about the condition of some schools, calling for the government to pay closer attention to them.
One caller believes it is the duty of the government to ensure there is adequate security to prevent schools from being vandalised.
Another caller questioned the role of Community Development Committee chairmen, stating that they should be saddled with the responsibility of safeguarding schools.
The final caller expressly opined that there is no "clear-cut policy" for basic education in River State, recalling how he found students in a school in Rumuodogo community, sitting on plantain leaves.
See video for more >>>