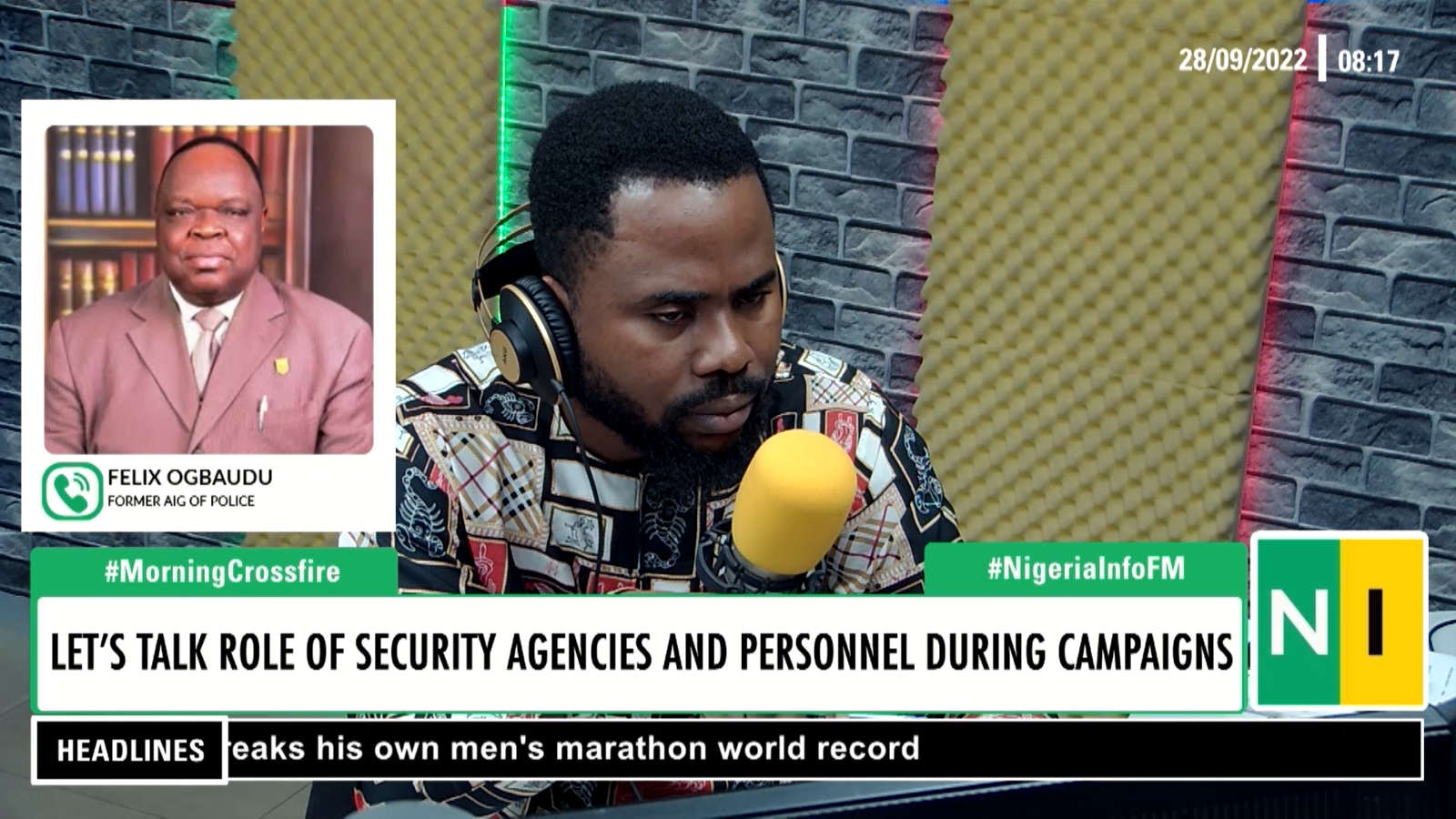 The Police should not always be blamed for infractions that occur during campaigns, Former Police AIG, Felix Ogbaudu, has said.
His comments came as campaigns for the 2023 general elections kicked off on Wednesday, September 28, 2022.
According to Ogbaudu, politicians should also be held responsible for the breaches that happen during campaigns. He told Ifiemi Andrew this on Nigeria Info's Morning Crossfire:
"Let us not solely lay the blame squarely at the door of the police or security agencies alone. Some of our political office holders are responsible for all of these," he said.
He however stressed that "the police must not be partisan" and "must insist on equality before the law."
See the video below: