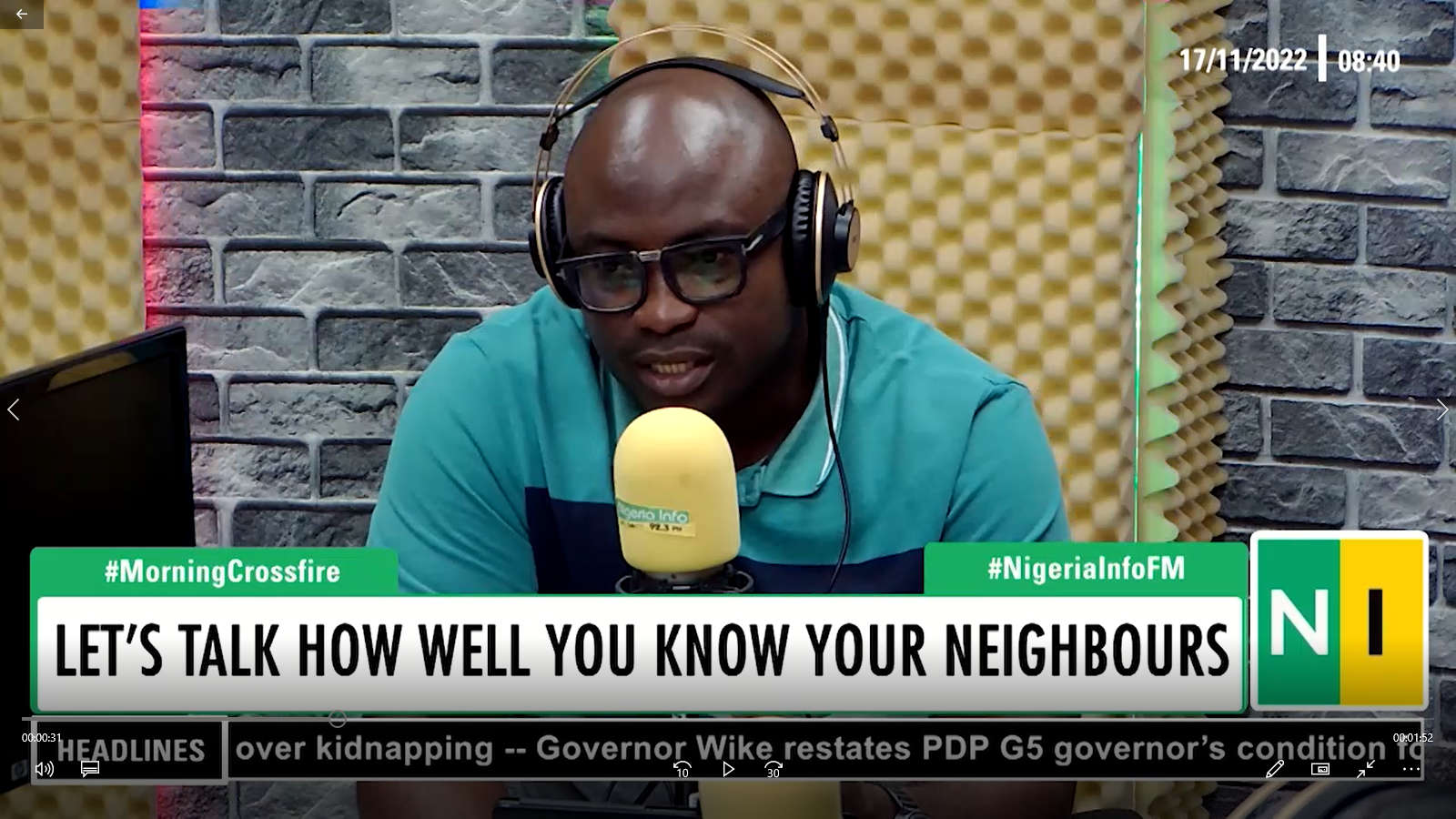 Security expert, Smith Dibia, has blamed the 'era of social media' for the seeming failure of people to connect and get to know their neighbours.
This comes after some residents in Rumuekini, Rivers State, expressed shock after security operatives raided their estate, arresting about five of their neighbours suspected to be kidnappers, and rescuing some alleged kidnap victims from their one-bedroom apartment on Monday.
Reacting to this on the Morning Crossfire with Sam Chinedu, Mr Dibia explained that nowadays, people would rather communicate with persons outside the country than get to know their neighbours.
"Most times you see we spend time chatting with people abroad and outside here... leaving to chat with the next-door neighbour," he stated.
He also restated that profiling of individuals is the responsibility of the Nigerian Police, and called on landlords to ask for a Police report from prospective tenants before giving out apartments for rent.
"When people are moving into your apartment, number one thing you should ask, you should do as a landlord…is to, first of all, ask for a Police report," he advised.
Watch here: