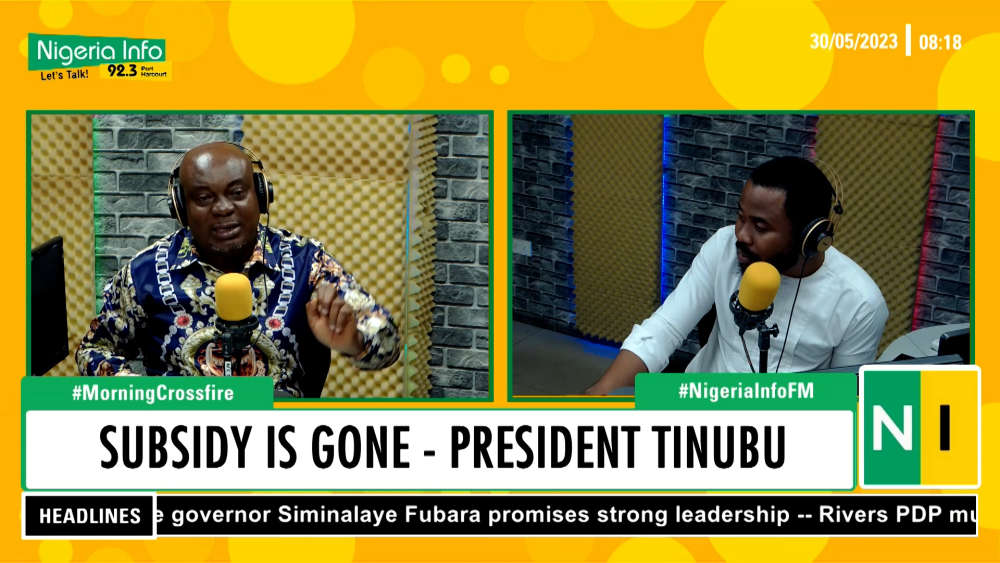 The Rivers State Chairman, Petroleum Retailers Association of Nigeria, PETROAN, Francis Dimkpa says the hike in fuel price after President Tinubu's subsidy removal comment is due to panic buying.
Petrol queues surfaced at filling stations across the nation as Nigerians made last-minute rush to get the product due to a fuel scarcity scare over a planned subsidy removal.
Nigeria's President, Bola Tinubu had during his swear-in inaugural speech confirmed his administration's plan to end subsidy on petrol.
Reacting to the sudden surge at fuel stations, in an interview on Nigeria Info's Morning Crossfire Rivers, the PETROAN Chairman accused buyers of causing an artificial scarcity as a result of panic buying. He explained that filling stations have exploited the frenzy to either increase pump prices or shut down operations in order to hoard the product.
The price of petrol which sold for 205 and N210 naira per litre before President Tinubu's swearing-in ceremony is now been sold for 400 to 600.
Dimkpa also accused Nigerian National Petroleum Company Limited, NNPCL of side-lining retailers after receiving payment since last year to supply petrol.
He said the association will resist any attempt to coarse it into paying for the differentials at the removal of subsidy in June 2023.
Dimkpa called for the suspension of subsidy removal to allow the new administration and stakeholders to ramp up solutions to cushion the impact on Nigerians.
See video: