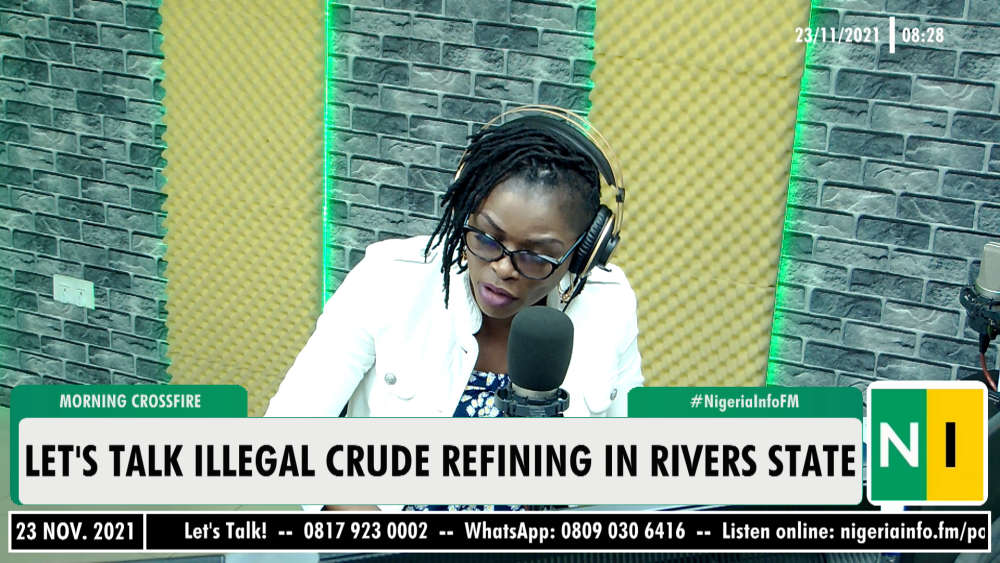 The Rivers State Commissioner for Energy and Natural Resources, Dr Peter Medee, has revealed that the Rivers State government cannot stop illegal crude oil refining in the state.
Dr Medee made this known on Nigeria Info's Morning Crossfire, while fielding questions about the state government's response to the recent fire incidents in Rivers State, sparked off by illegally refined and stored petroleum products.
He explained that although the state government is assisting security agencies in the state by providing them with logistics, the state government has no control over the illegal refining of crude oil.
He said, "we cannot go to the source because we are not federal government".

He added that all the state government can do is carry out sensitization.
Dr Medee also stated that trucks carrying petroleum products out of Rivers State will now have to show a receipt of their source of diesel, which he says will discourage patronage of illegally refined crude oil products.
Watch here: