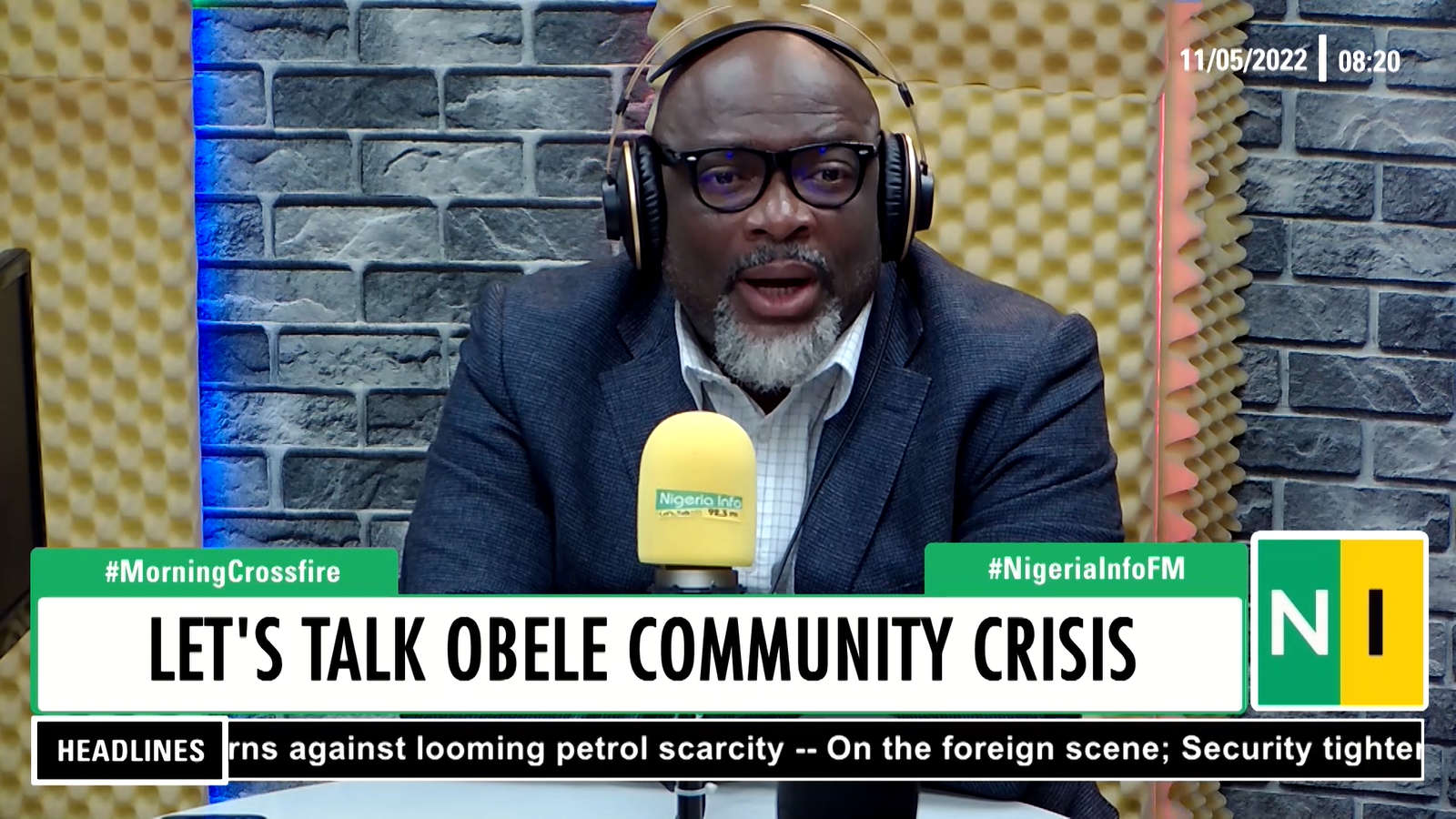 Chairman of Emohua Local Government Council, Chidi Llyod, has described the crisis in Obelle community as hydra-headed.
He made this known when he appeared as a guest on Nigeria Info's Morning Crossfire to address recent reports of unrest in the community.

The Police on Tuesday visited the community to assess the level of damage after some persons suspected to be members of a vigilante group nicknamed OSPAC, which has been disbanded in the council, burnt down the palace of a chief.

The local government boss while speaking about the incident explained to Enoh Ogbevire that the origin of the issues in the community can be traced to an uprising of some youths who demanded to be put in charge of the affairs of the community.

He said: "All of a sudden, they saw young men in the community who say they have taken over, some kind of coup d'etat. They want to be the chiefs, they want to be the oha, they want to run the town."

"When you allow children to run the town, you should also be prepared to run kitikiti and katakata" he added.

He further said there are disgruntled people who no longer want to be part of the community and denies allegations that he is responsible for the crisis.

Watch here >>>