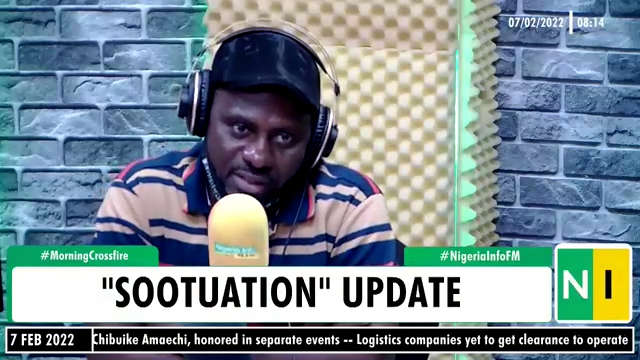 Environmental activist, Fyneface Dumnamene, has expressed doubts about the effectiveness of the government's fight against the soot pollution in Rivers State and its environs.
Mr Dumnamene while speaking on the Morning Crossfire with Enoh Ogbevire, said it would be difficult to address the situation if those who are expected to clamp down on illegal refiners are themselves involved in illegal refining activities.

He stressed that modular refineries could provide a lasting solution, but feared that the 2023 electioneering process may hamper the fight against environmental pollution in the state.

He also revealed how an illegal refiner boasted about contributions made during the 2019 elections, and how the government cannot stop them as a result of this.

Watch here: