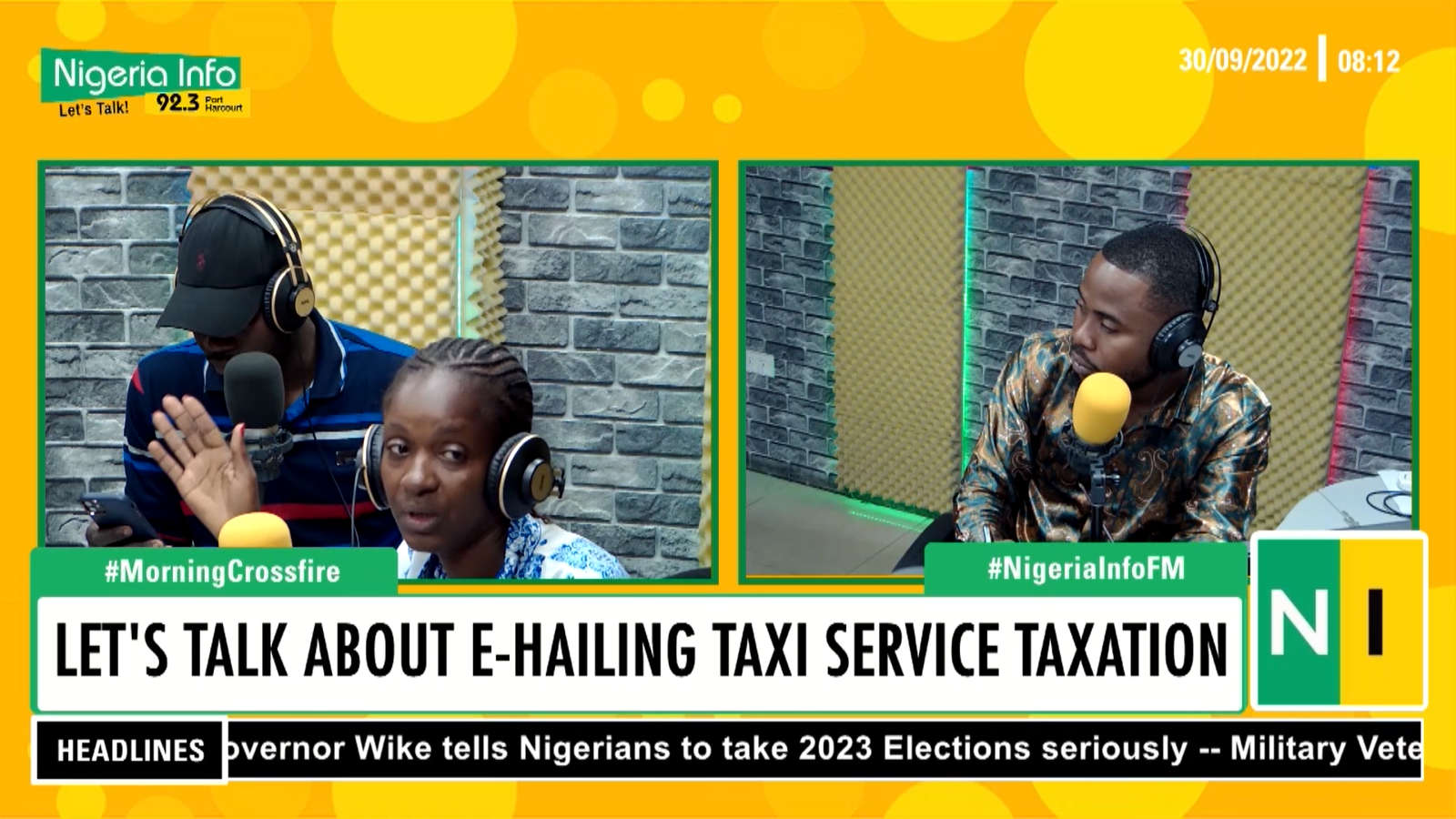 Some e-hailing taxi drivers in Rivers State have called for some explanation from the government about a planned tax drive and plans to impound their cars from October 1, 2022.
According to two drivers who spoke to Ifiemi Andrew on the Morning Crossfire, there was a purported meeting held with some e-hailing taxi drivers in the state. They said the meeting which was held on a Sunday was "impromptu" and there have been uncertainties as to who called for it.
David Olaniyan, one of the drivers, explained that those who attended the said meeting revealed that the agenda included registration, profiling, and taxation of drivers. He also said the company he works for is already collecting taxes from drivers, which he believes should be maintained.
"Talk about taxes, the e-hailing apps are taxing us already, so why then the government coming up or why then these people coming up with all these?" he asked.
On her part, Elizabeth Ugochukwu said there are plans to hold a protest in order to get clarity on the tax issue.
"We are marching there again to go and ask them because they gave us a deadline which is 1st October, they'd start impounding our cars. So, we really need to know where this is emanating from because we can't, we can't, we can't pay double tax," she stressed.
See the video below for more: