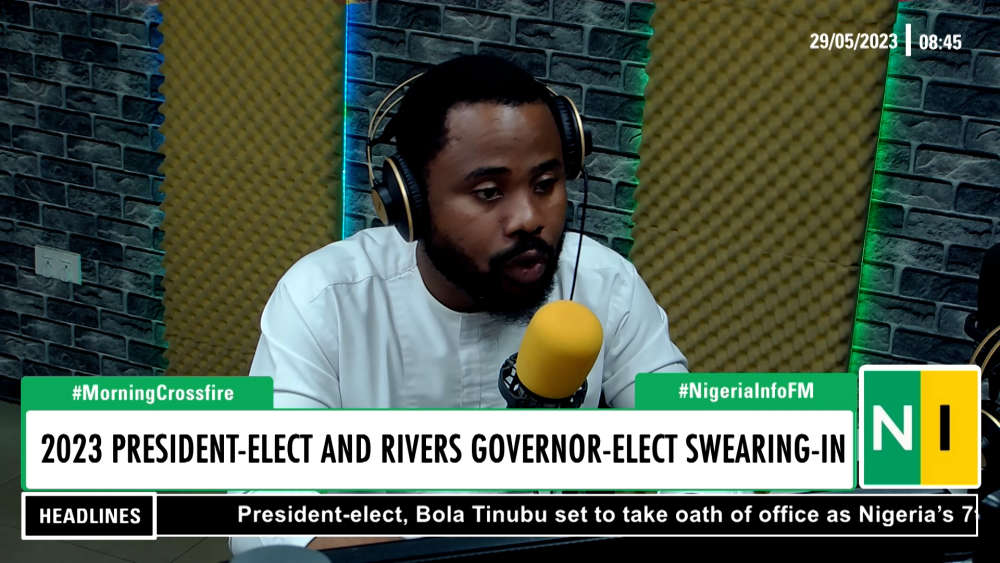 Some Rivers residents have shared their expectations from the incoming administration respectively as the swearing-in inauguration for President-Elect and Governors-Elects takes place across the country today, May 29th, 2023.
A caller on Nigeria Info's Morning Crossfire, says he has no expectations from the Rivers State Governor, Siminialyi Fubara because not much was heard from Fubara on his strategies to consolidate the gains of his predecessor.
He also expressed same concern about the incoming administration of Bola Ahmed Tinubu at the federal level, citing a lack of political will to implement the content of his party's manifesto.
"He will do well; Sim is a civil servant like me" Sotonye asserts. He believes the governor should be given a chance to prove himself. Sotonye also urged Rivers residents to pray and support the Fubara-led administration.
Meanwhile, Suzy believes the expectations should be both ways. "...If I am expecting something from the governor, what should the governor also expect from me". He asked.
He stressed that citizens should be burdened with reciprocating cooperation and support for government policies just as they expect good governance from their leaders.

See video: