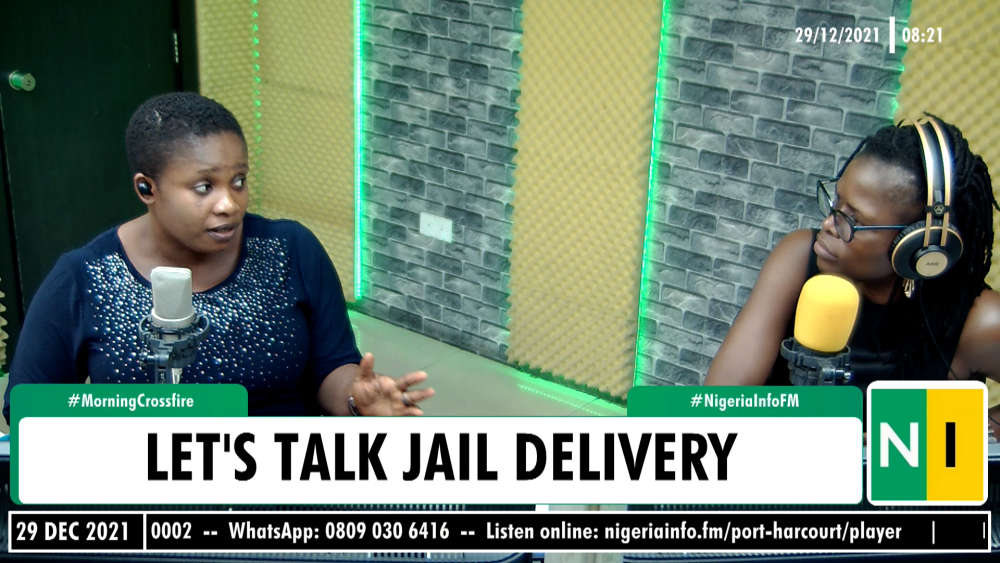 The Chairperson of the Legal Care Advocacy Foundation, Barrister Jane O. A. James, says inadequate manpower is a major contributor to the slow pace of justice delivery in Rivers State.
Barrister James made this attribution on Nigeria Info's Morning Crossfire while speaking on the recent jail delivery exercise at the Port Harcourt Correctional Centre.

She explained that one of the major reasons why some inmates do not get their day in court is because there are no prison officials to take them to the court where their cases are to be heard.

She also told Enoh Ogbevire how charges are trumped-up sometimes in order to "punish" persons arrested and delay the time in which they are to get justice.

Watch here: