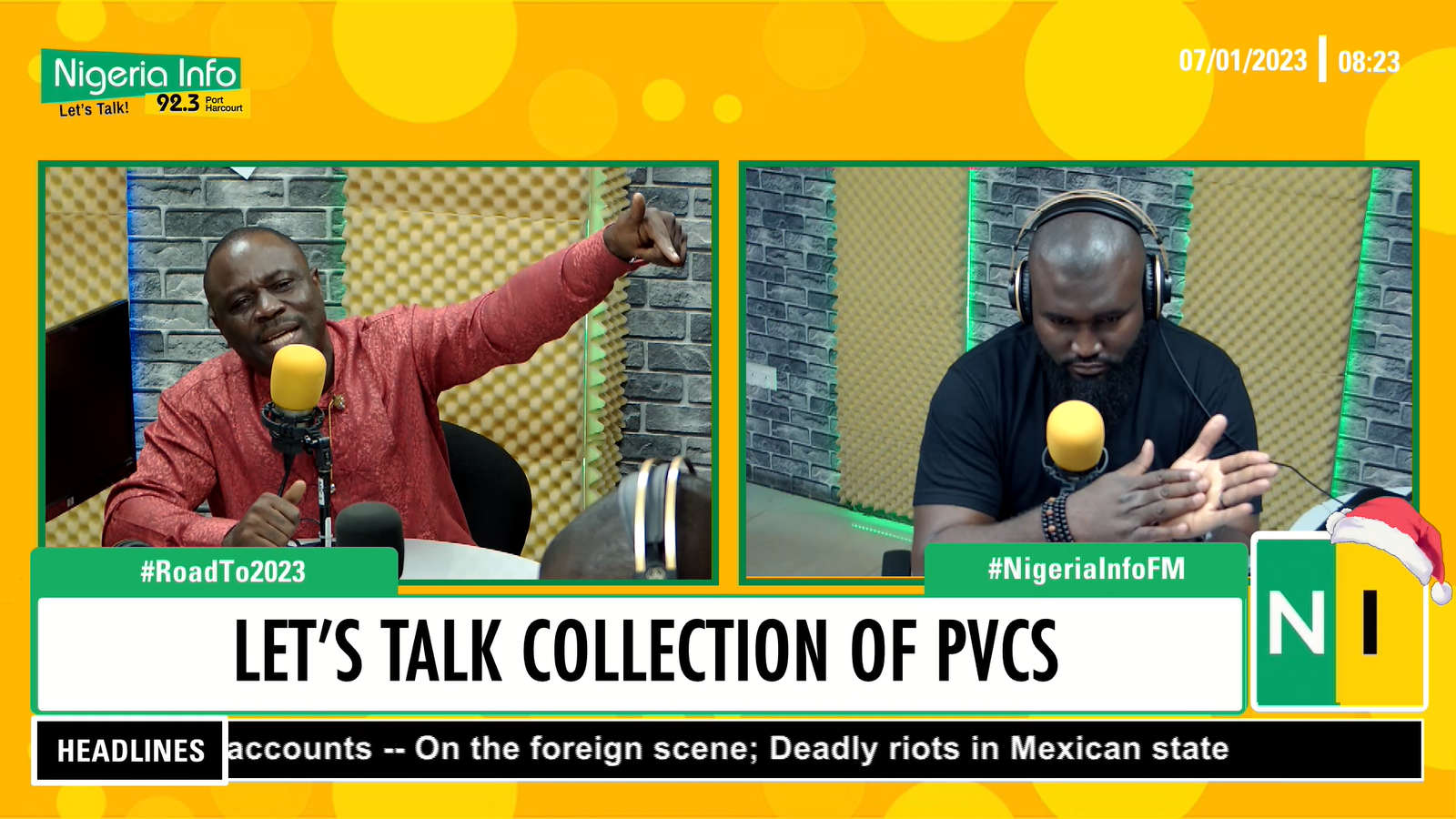 Public affairs analyst Gift Worlu has commended the Independent National Electoral Commission, INEC, for simplifying the Permanent Voter Card collection process in Rivers State, but says it could be better.

Mr Worlu told Sam Chinedu on Nigeria Info's flagship program covering the 2023 elections - 'Road To 2023', that though modifying the process is welcomed, it could be made easier.
"I wish we could make it much more seamless like the way we get our ATM cards," he said.
The Rivers State office of the commission had announced that the distribution of PVCs will be moved to registration areas and wards from the 6th to the 15th of January, 2023, making it easier for intending voters to pick their cards after complaints of finding the process difficult.
See the video below for more: