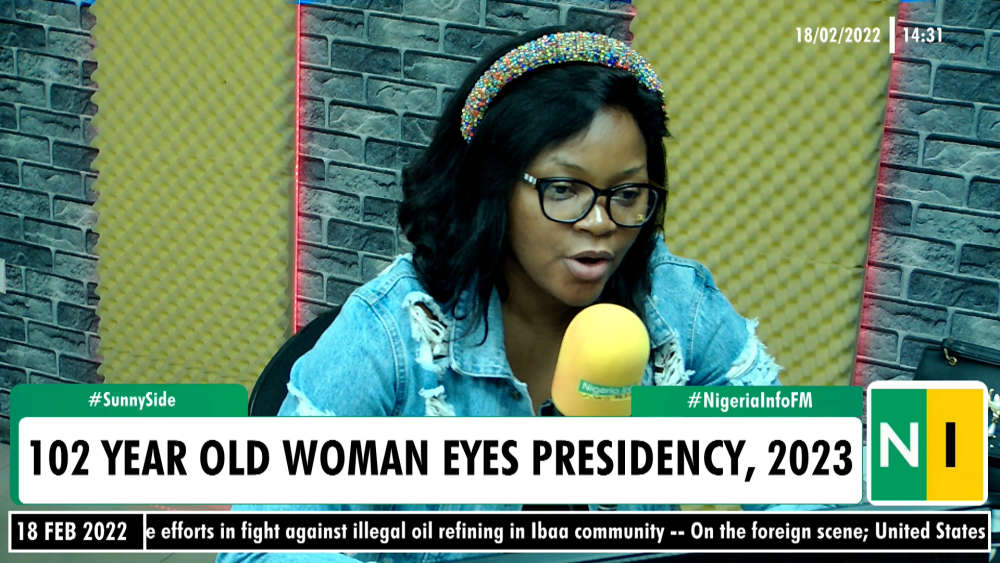 As more Candidates announce their decision to contest for the number one position in Nigeria, ahead of the 2023 general elections, A 102 years old woman is the latest to have joined in the 2023 presidential race. 102-year-old Nonye Josephine Ezeanyaeche, popularly known as Mama Africa made the announcement on Thursday.
Although, she did not state the party under which she will seek office. Ezeanyaeche, is said to be the founder of the Voice for Senior Citizens of Nigeria group.
A challenge to the younger generation to take up the mantle of leadership? An inspiration to the older generation to participate in politics and nation-building? Or maybe there should be an age limit for who can contest in an election; formed some of the reactions from Callers on the Sunny Side, as they try to imagine the motive behind the 102-year-old announcement.
However, One Caller explains to Gabriella Anyanwu on the Sunny Side why he may never support a female candidate in the upcoming 2023 general elections
Watch here: