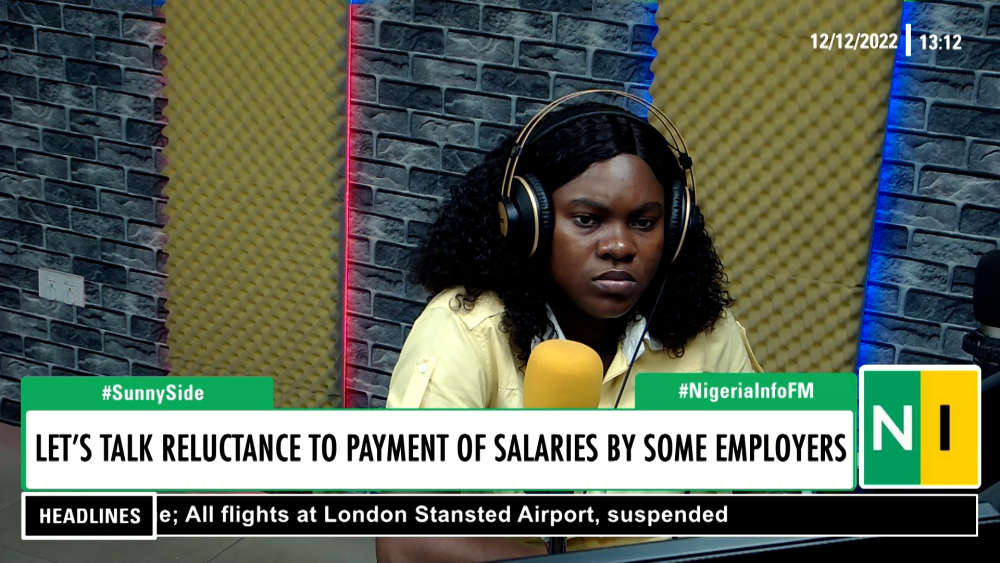 The reluctance of some employers to pay employees salaries due to them is a common problem that spans across both the private and public sectors.
A common adage says 'a labourer is worthy of his wages' but this seems not to be the case for the local government workers in Obio/Akpor local government area in Rivers state, as this caller claims the local government council has not paid salary for the month of November.
"We want to ask the government; is this the way they want to treat people this December?" he added.
He tells Denise Dennis Worlu on Nigeria Info's Sunnyside that no reason was given for the delay.
He however called on the local government Chairman to intervene.
See video: