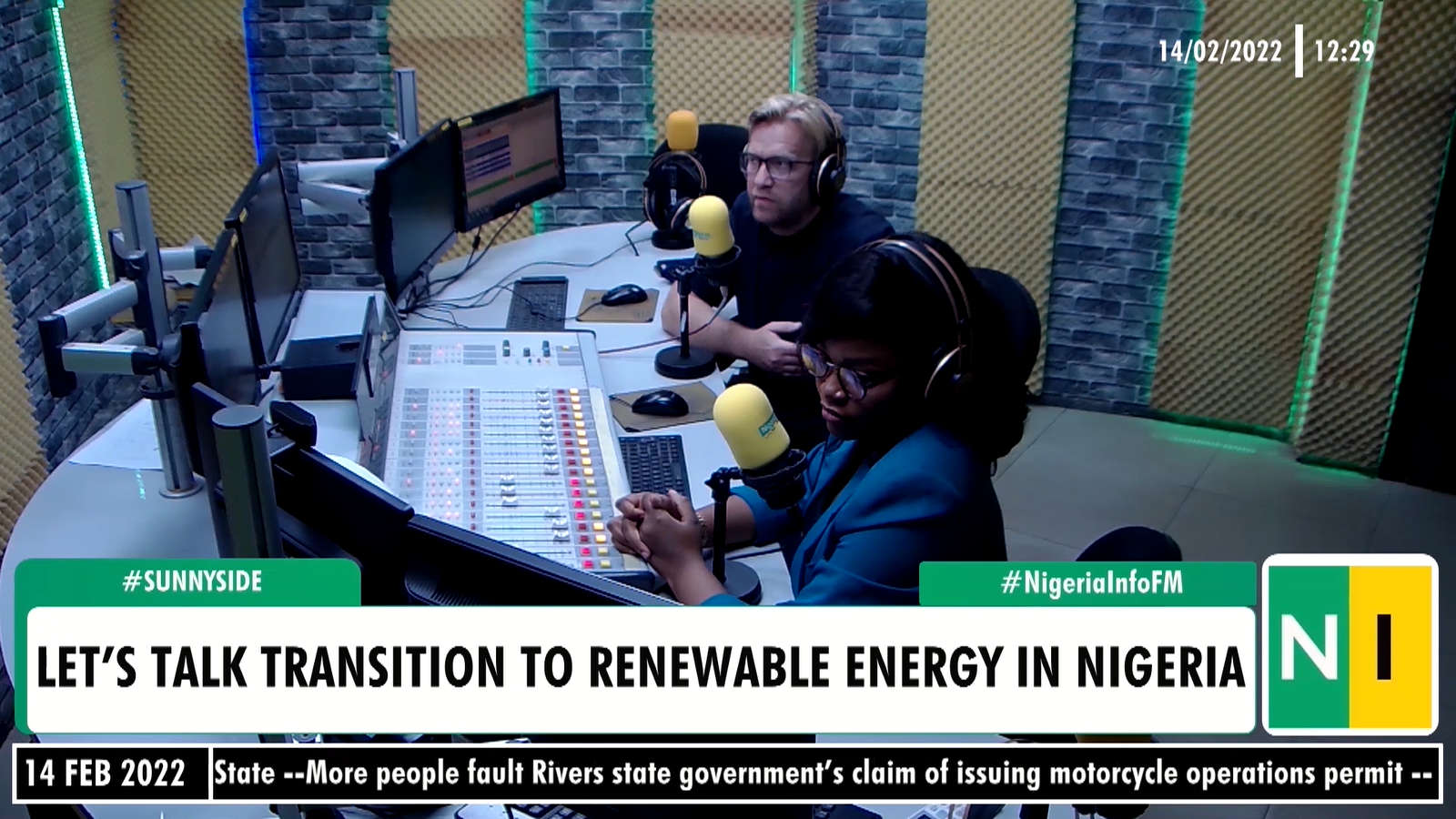 While recent data suggests that renewable energy has a share of the world's power production, stable power supply for years, has remained big on the list of demands for many Nigerians.
As more countries commit to renewable energy sources for power and to cut down on their carbon emissions, some African countries like Nigeria replete with rich renewable energy sources, seem lagging behind with some questions left unanswered.

Can Nigeria survive the global energy transition? Where are we in terms of renewable energy acceptance? What action plan would we need in place to see a transition begin?

These led the conversation on the Sunny Side, as Gabriella Anyanwu was joined by Dr. Weibe Boer, Ceo All On, to discuss Nigeria's transition to renewable energy.
Watch here: