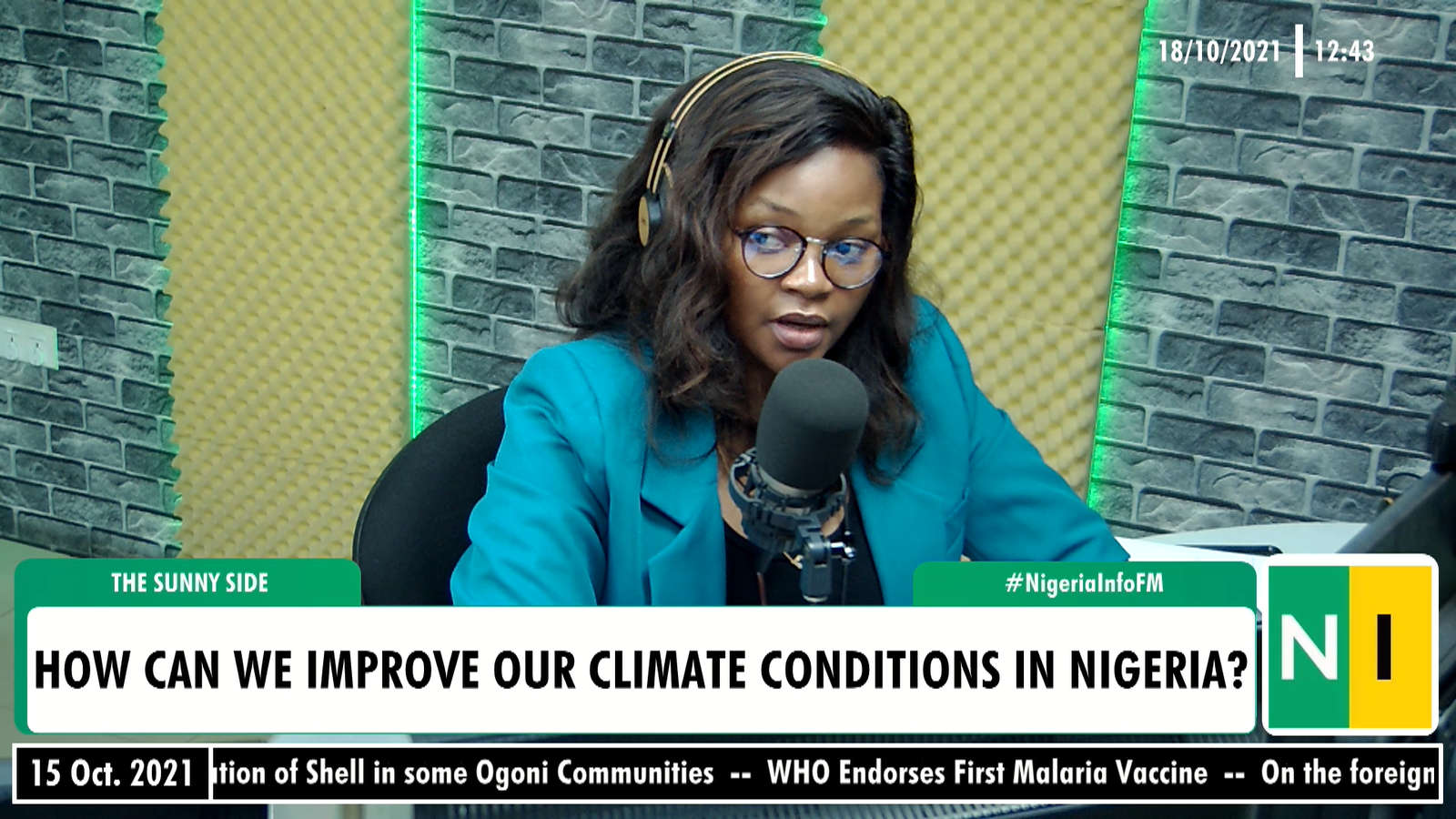 International Development Professional on climate change, Blessing Allen Adebayo joins Gabriella Anyanwu on The Sunny Side as they discuss Climate Change.
According to her, Climate Change is a long-term shift in the temperature and weather patterns. It usually occurs naturally in the world.
She mentioned high temperature amongst some other practices that aggravate climate change in Nigeria.
The high temperature changes the seasonal patterns - longer months of drought and uneven patterns of flooding and rainfall which affect the crops (Unplanned crops), this high temperature can cause parasites and diseases, productivity loss, we lose infrastructure and our livelihood when we have flooding.
These and many more were discussed on the show.
Watch here>>>>>>>>